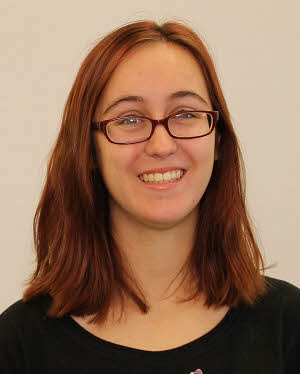 By Elsa Lantz, a sophomore English writing and TESOL double major from Denver, Colorado
Scripture: Matthew 24:36-44 (NRSV)
At first glance, these verses may seem a bit unnerving. After all, it's talking about a day when God will take those that are deemed worthy up to heaven and leave the unworthy behind. It's not a very peaceful message. But, the verse ends with advice: "So you also must be ready, because the Son of Man will come at an hour when you do not expect him."
While these verses may seem to warn us against the end times, they also stand as a message that being Christ followers is not something to take a break from. We must continue to be Christ followers by treating one another with kindness, walking humbly and trusting in God. Jesus also encouraged us to be pacifists, not by being passive but by finding nonviolent ways to protest.
There is a lot that is uncertain in our world, and we do not know what may come next or how to respond to what happens. The world around us may not seem peaceful, but if we continue to be followers of Christ, we will be better suited for what may happen. Being ready for the coming of God means maintaining inner peace, because peace is a powerful force in a world that is angry. As you move through your day, I encourage you to remember to be peacemakers, to spread kindness, to walk humbly and to trust in God.
Scripture: Matthew 24:36-44 (NRSV)
"But about that day and hour no one knows, neither the angels of heaven, nor the Son, but only the Father. 37For as the days of Noah were, so will be the coming of the Son of Man. 38For as in those days before the flood they were eating and drinking, marrying and giving in marriage, until the day Noah entered the ark, 39and they knew nothing until the flood came and swept them all away, so too will be the coming of the Son of Man. 40Then two will be in the field; one will be taken and one will be left. 41Two women will be grinding meal together; one will be taken and one will be left. 42Keep awake therefore, for you do not know on what day your Lord is coming. 43But understand this: if the owner of the house had known in what part of the night the thief was coming, he would have stayed awake and would not have let his house be broken into. 44Therefore you also must be ready, for the Son of Man is coming at an unexpected hour.