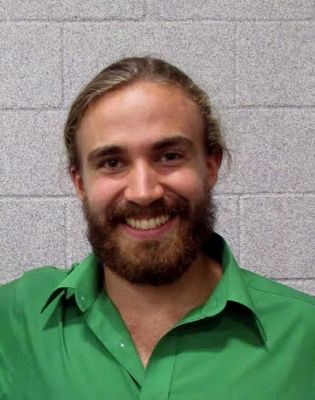 By Isaiah Friesen, a senior Spanish and peace, justice and conflict studies major from Filley, Nebraska
Scripture: Luke 1:26-38 (NRSV)
"The virgin Mary had a baby boy, and they say that his name was Jesus."
They also say that hindsight is 20/20. Hindsight in regards to Scripture, though, can be awfully blind. We gaze at Mary, the nativity and its 2,000-year aftermath, and we pat ourselves on the back for knowing where the story is headed. The song "Mary Did You Know" enchants us, yet it seems the dramatic irony is usually lost on us. Blinded to irony, we thus become blind also to the human protagonist's experience.
Scripture indicates that childbirth is nothing to take for granted. Sarah, mother of Isaac (Genesis 18:12), and Zechariah, father of John (Luke 1:20), serve as examples of people whom God shamed for their lack of faith that they could yet bring forth children. God rewards Hannah, mother of Samuel, on the other hand, for her faith that she might overcome barrenness (1 Samuel 1:20).
Mary, however, is apparently not looking to give birth. Her question, "How can this be?" is not so much about the feasibility of her conceiving by the Holy Spirit, as it is about her future once the baby is born. While Sarah, Hannah and Elizabeth were stigmatized for their barrenness, Mary knows society will stigmatize her for having a child when she wasn't supposed to!
We miss the deepest miracle of the Annunciation by focusing too hard on the magic of the Virgin Birth. Perhaps the greatest miracle is that a young and vulnerable woman could have such faith and courage, despite all the risks associated with the role God was inviting her to play in the drama, as to affirm, "Here am I, the servant of the Lord; let it be with me according to your word."
Scripture: Luke 1:26-38 (NRSV)
In the sixth month the angel Gabriel was sent by God to a town in Galilee called Nazareth, 27to a virgin engaged to a man whose name was Joseph, of the house of David. The virgin's name was Mary. 28And he came to her and said, "Greetings, favored one! The Lord is with you." 29But she was much perplexed by his words and pondered what sort of greeting this might be. 30The angel said to her, "Do not be afraid, Mary, for you have found favor with God. 31And now, you will conceive in your womb and bear a son, and you will name him Jesus. 32He will be great, and will be called the Son of the Most High, and the Lord God will give to him the throne of his ancestor David. 33He will reign over the house of Jacob forever, and of his kingdom there will be no end." 34Mary said to the angel, "How can this be, since I am a virgin?" 35The angel said to her, "The Holy Spirit will come upon you, and the power of the Most High will overshadow you; therefore the child to be born will be holy; he will be called Son of God. 36And now, your relative Elizabeth in her old age has also conceived a son; and this is the sixth month for her who was said to be barren. 37For nothing will be impossible with God." 38Then Mary said, "Here am I, the servant of the Lord; let it be with me according to your word." Then the angel departed from her.