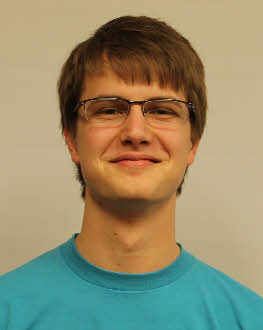 By Isaac Godshalk, a junior environmental science and music double major from Plymouth, Indiana
Scripture: Isaiah 11:1-10 (NRSV)
How will the Messiah bring about change in the world? How will he promote harmony between people? Isaiah gives a succinct, poetic answer:
He will be anointed with wisdom, understanding, counsel, will, knowledge, and piety.
He will inspire others to live in peace and prevent destruction.
He will not judge others on outward appearances or rumors.
He will use words, not violence, to achieve right relations.
He will take after Jesse the farmer, not David the king.
He will bring justice to the poor and the outcast.
He will stand as a signal to every nation.
Among the answers, Isaiah leaves a profound question:
As citizens of the world, how can we live into these values,
making others feel safe with themselves,
engaging with our opponents,
bringing peace to the world,
caring for the environment,
building our ability to see others with mercy, understanding and humbleness?
Scripture: Isaiah 11:1-10 (NRSV)
A shoot shall come out from the stump of Jesse, and a branch shall grow out of his roots. 2The spirit of the Lord shall rest on him, the spirit of wisdom and understanding, the spirit of counsel and might, the spirit of knowledge and the fear of the Lord. 3His delight shall be in the fear of the Lord. He shall not judge by what his eyes see, or decide by what his ears hear; 4but with righteousness he shall judge the poor, and decide with equity for the meek of the earth; he shall strike the earth with the rod of his mouth, and with the breath of his lips he shall kill the wicked. 5Righteousness shall be the belt around his waist, and faithfulness the belt around his loins. 6The wolf shall live with the lamb, the leopard shall lie down with the kid, the calf and the lion and the fatling together, and a little child shall lead them. 7The cow and the bear shall graze, their young shall lie down together; and the lion shall eat straw like the ox. 8The nursing child shall play over the hole of the asp, and the weaned child shall put its hand on the adder's den. 9They will not hurt or destroy on all my holy mountain; for the earth will be full of the knowledge of the Lord as the waters cover the sea.

10On that day the root of Jesse shall stand as a signal to the peoples; the nations shall inquire of him, and his dwelling shall be glorious.