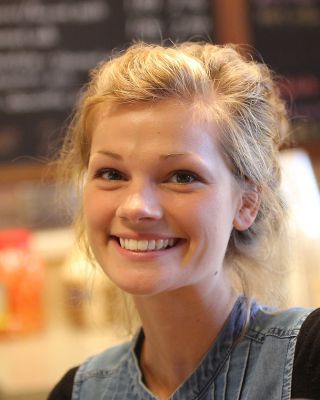 Scripture: Matthew 11:2-11 (NRSV)
DEVOTIONAL:
What did you go out into the wilderness to see?
Jesus asks this question to a crowd after meeting John the Baptist's disciples, who were inquiring about Jesus' identity. Is he the one they've been waiting for? Is it true the Messiah had come? Jesus' answer is to ask them to hear and watch what has come because of his life. The blind see, the lame pick up their mats, the lepers made clean, even the dead awakened. He seems to be saying, "If this is what you've been waiting for, then 'yes.'"
Then, in a whir of rhetoric and analogy, Jesus turns to the crowd and asks, "What did you go out into the wilderness to see?"
The wilderness, the place where the Baptist dwelt, was a place that I imagine many sought out.
John was a man with disciples, after all.
The wilderness was a place of searching — the arena for answers about life, fulfillment, salvation and prophesy. John lived in the wide-open, strange spaces away from society and the pull of formalities. He wore almost nothing, he ate almost nothing, and everything about him was meager by most standards. His life was so radically weird compared to the standard. Yet, people still wanted to hear what he had to say, and Jesus really, really liked him. He called him the best born among women.
That is, the best. Of all.
Who John was and the place that John dwelt was mysterious. But his life's work was giving God glory and abandoning his own. Jesus commends him, but also says that anyone who is "least in the kingdom" is even greater than John.
So, I think about this question, "What did you go out into the wilderness to see?"
In the wilderness — a place that carries us away from our comfort zones and from material — we find answers. We find the radical kingdom that Jesus desires to see on earth — one of making ourselves less and God greater.
In the wilderness, we find God.
Scripture: Matthew 11:2-11 (NRSV)
When John heard in prison what the Messiah was doing, he sent word by his disciples 3and said to him, "Are you the one who is to come, or are we to wait for another?" 4Jesus answered them, "Go and tell John what you hear and see: 5the blind receive their sight, the lame walk, the lepers are cleansed, the deaf hear, the dead are raised, and the poor have good news brought to them. 6And blessed is anyone who takes no offense at me."

7As they went away, Jesus began to speak to the crowds about John: "What did you go out into the wilderness to look at? A reed shaken by the wind? 8What then did you go out to see? Someone dressed in soft robes? Look, those who wear soft robes are in royal palaces. 9What then did you go out to see? A prophet? Yes, I tell you, and more than a prophet. 10This is the one about whom it is written, 'See, I am sending my messenger ahead of you, who will prepare your way before you.' 11Truly I tell you, among those born of women no one has arisen greater than John the Baptist; yet the least in the kingdom of heaven is greater than he.