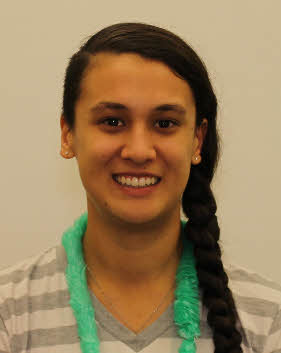 By Cheyenne Petty, a junior psychology major from Middlebury, Indiana
Scripture: 1 Thessalonians 5:16-24 (NRSV)
"Rejoice always."
I have never been able to see those words more prevalent in my life than when I spent a few of my summers as a camp counselor. In the middle of the woods, surrounded by kids, and days full of activities both physically challenging and spiritually enriching — I couldn't have asked for more, honestly. These attributes never fail to fill me with joy, even when things aren't entirely going well in my favor.
Have you ever played the game of tag where you run across a field every time a color you are wearing is called out?… then found yourself stuck in a predicament because your tired mind forgot it was the regularly scheduled day for this game and you came wearing a rainbow tie-dye shirt? No, just me? Well, I am not a huge fan of running at all. But because I loved and devoted myself to my campers to make their time at camp the best days of their summer, I would go all out for these games. This meant that I couldn't let my small slip-up hinder my attitude, so I laughed along with the kids at my unfortunate circumstance and embraced the opportunity to show them that my view of happiness has no bounds. I ran as they yelled every. single. color. At the end of the day I still thanked God, likely out of breath, for all the ways in which life is good.
My story may be small, but it's the little things like this that have impacted my outlook immensely. It's easy to say, "Just be happy, guys," or "keep praying" when life is going well. But how often do we actually embrace these words when it's not?
This is how God wants us to live. We are encouraged to hold onto what's good and not let anything negative get the best of us. With the right mindset and the help of God, I believe we can be made happy and whole even in the toughest of times. In this way, we will be kept fit for the coming of Christ.
Scripture: 1 Thessalonians 5:16-24 (NRSV)
Rejoice always, 17pray without ceasing, 18give thanks in all circumstances; for this is the will of God in Christ Jesus for you. 19Do not quench the Spirit. 20Do not despise the words of prophets, 21but test everything; hold fast to what is good; 22abstain from every form of evil.

23May the God of peace himself sanctify you entirely; and may your spirit and soul and body be kept sound and blameless at the coming of our Lord Jesus Christ. 24The one who calls you is faithful, and he will do this.