2010 Culture for Service Awardees: Wilma Shank '46 and David A. Shank '48, Wilmar Stahl '71, and Nancy Chupp '87
2010 Decade of Servant Leadership Awardee: Cristina Hernandez '00
2010 Champions of Character Awardees : BJ Leichty '75 and Dan Bodiker '64
Wilma Shank '46 and David A. Shank '48– Culture for Service Awardees
Wilma (Hollopeter) Shank '46 and David A. Shank '48 have spent their lives in mission work around the world, always with a deep respect for the local people and culture.
After having his college education interrupted by seven years in Civilian Public Service in Virginia, Iowa and New York, David eventually received his degree and then studied at Goshen College Biblical Seminary before he and Wilma took an assignment with Mennonite Board of Missions (MBM, a predecessor agency of Mennonite Mission Network) to minister and serve in Belgium in 1950. The two spent 23 years there, involved in a variety of service: providing emergency relief and care of war orphans, ministering to immigrants, starting several new congregations and assisting students.
Upon returning to the states, David worked as an assistant professor of religion and philosophy at Goshen College, as well as a campus minister for four years. But MBM soon called the two back to the foreign mission field, and they served in West Africa from 1979 to 1989. During that time, David was able to study the Prophet William Wade Harris and wrote his dissertation about this man considered to be one of the most significant African religious leaders in the past two centuries. He received a doctorate from the University of Aberdeen (Scotland) in 1983 and his book, The Prophet Harris: "Black Elijah of West Africa," was published in 1994.
James Krabill '73, who served in C™te d'Ivoire with the Shanks and now is senior executive for global ministries with Mennonite Mission Network, said in his nomination of the two, "Making Jesus known and embodying Jesus' Way in the life of the church are in fact what probably best describe their ministries in various locations around the world. … David and Wilma have been models and mentors to me on how to take seriously one's context for ministry. The Shanks have taken culture seriously, learning the language, observing and adapting to cultural patterns, enjoying the lace and chocolate, dancing to sub-Saharan rhythms, and committing themselves to nurturing and encouraging the growth of the church in culturally-appropriate ways in whatever context God placed them."
Krabill recently edited the book Mission from the Margins: Writings from the Life and Ministry of David A. Shank, which is published by the Institute of Mennonite Studies. A book signing will be held on Oct. 2 during Homecoming Weekend from 2 to 3:30 p.m. in the Goshen College Bookstore.
Since retiring in 1989, the Shanks have resided in Goshen. David and Wilma are members of Berkey Avenue Mennonite Church and are the parents of four adult children: Michael Shank '71, Stephen Shank '74, Crissie Buckwalter '78 and Rachel Shenk '80.
Daughter Rachel wrote in her nomination, "Their huge pile of Christmas greetings each year remind me of the impact they have had on many, many people – the greetings come from all over the world and from an intergenerational group of people on whom they have obviously had an impact."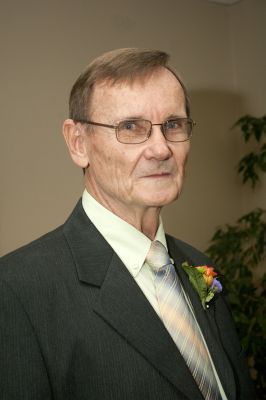 WilmarStahl '71– Culture for Service Awardee
Anthropologist Wilmar Stahl '71, the son of Russian Mennonites who immigrated to the Chaco, Paraguay in 1930, has spent his life combining research and practical work to help in the complex intercultural setting of the Chaco, serving his own people and the indigenous Paraguayans.
As a young adult while studying at the Mennonite Seminary in Uruguay and with a growing interest in anthropology, Stahl met the Mennonite anthropologist Jacob A. Loewen who was studying cultural changes in the Paraguayan Chaco. Through the encouragement of the seminary professors he was able to study at Goshen College as a student of Professor of Sociology Calvin Redekop.
After receiving his higher education in the United States – including a master's degree from Syracuse University – Stahl returned to Paraguay where he played an important role in development work among the indigenous people and to improving their lives through his appreciation for and value of their culture and worldview.
Redekop wrote in his nomination that Stahl "kept on learning and researching 'in the field' as he was working and experimenting in it. … He does not consider the indigenous inferior, rather is intrigued by their world."
Stahl served many years with Association of Cooperative Services Indigenous-Mennonite (ASCIM), an organization co-administered by the indigenous and Mennonite leaders which oversees a resettlement program, schools and medical facilities for the indigenous peoples of the Chaco. He became ASCIM's director which allowed him to initiate needed reforms like securing more land for the indigenous Paraguayans and promoting integrated education.
Gundolf Niebuhr, a Mennonite archivist in Filadelfia, Paraguay, wrote in his nomination that Stahl's "peacemaker stance has been evident in his ability to mediate inter-ethnically, preventing potential conflicts, but also accompanying indigenous cultures in their sometimes painful process of change. His goal always was to gently guide cultural change, to help undertake it selectively, so that values and social stability would not suffer unduly. In fact, his longing has been to help people appreciate their culture in the face of aggressive westernizing tendencies."
In his 2007 book Culturas en Interaccion: Una Antropolog'a Vivida en el Chaco Paraguayo, he studies the Chaco cultures and evaluates earlier approaches to community development programs. Now a consultant, Stahl and his wife Kaethe have three daughters.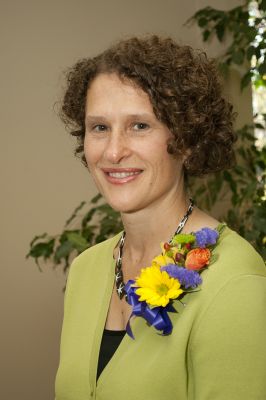 Nancy Chupp '87– Culture for Service Awardee
As a Goshen College student, Nancy Chupp '87 had an interdisciplinary major with focuses in political science, religion and women's studies. Appropriately, she has turned that combination into a commitment as a public interest lawyer in Seattle, Wash., particularly addressing religious-based employment discrimination and female prisoner civil rights.
"Nancy has given her life after college/graduate school to advocacy work for the voiceless and powerless – 'the least of these,'" wrote Norm Kauffmann '62 in his nomination. "She is one of a minority of lawyers to use the legal system as a vehicle to protect the rights and secure justice for those who do not have the financial means to do so."
Chupp spent 10 years as a lobbyist and educator in Washington, D.C., getting a master's degree in public policy and women's studies from George Washington University in 1992. From 1987 to 1997, Chupp worked for Church Women United (CWU), a national ecumenical organization committed to addressing issues such as poverty, international human rights violations and racism. As director of the organization's Washington, D.C.-based public policy office, Chupp lobbied the federal government on a variety of social issues, as well as developed educational material and organized grassroots activities. She gave numerous speeches to labor unions, religious organizations and women's groups on policy issues pending in Congress and appeared on nationally televised programs to debate welfare proposals and health care reform efforts. From 1996 to 1997, Chupp served as an acting general director of CWU, based in New York City, and was the liaison to CWU's United Nations Office, where she coordinated conferences at the U.N. on a variety of human rights issues.
As part of her legal education at City University of New York at Queens College, which she received a degree from in 2001, Chupp lived in South Africa for a year working at one of the oldest civil rights law firms in the country. She also served as a research and writing consultant for the Gender Advocacy Program, a national women's organization which advocates on behalf of South Africa's poor women.
As an attorney with the Public Interest Law Group in Seattle since 2003, Chupp helped represent Washington female prisoners seeking to reduce the risk of sexual assaults by prison guards and won settlements as well as forcing the state to improve its security and practices in the prison. In addition, she has worked with female inmates by providing advice, advocacy and direct client representation to ensure they receive adequate health care while incarcerated in Washington's three women's prisons.
Chupp's work has also focused on the Somali Muslim community, representing individuals who were terminated or otherwise discriminated against by their employer because of their religious beliefs. She was able to help resolve many of these cases through mediation rather than filing lawsuits. "I believe mediation is a great way to resolve conflict and I thoroughly enjoy that part of my job," Chupp said. "Opposing parties are often able to be more creative in fashioning a remedy through a negotiated settlement than they are when resorting to litigation."
She is married to Ron Krabill and has two children: Annika and Keyan. They attend Seattle Mennonite Church.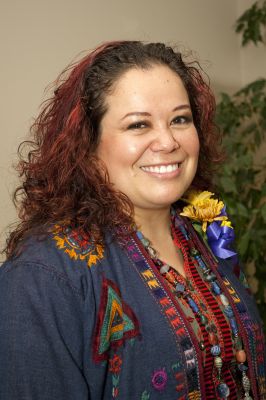 E. Cristina Hernandez '00 – Decade of Servant Leadership Award Recipient
As a Goshen College student, Cristina Hernandez '00 studied art and business. Now she puts those passions to work helping women artisans around the world. Hernandez works in Kabul, Afghanistan, but has trained women artists in design, product development, marketing and business in Honduras, Vietnam and Bolivia as well.
After graduating from Goshen, she returned to her native Honduras to become a potter and to help artisans develop sustainable small businesses through two U.S. groups – Partners of the Americas and later, Aid to Artisans. When the project ended, Hernandez spent a year in Vietnam as a volunteer with Mennonite Central Committee, helping artisan partnerships with Ten Thousand Villages. After her one-year assignment, she stayed for another three years to teach English and work with artisans. In 2007, she returned to work for Aid to Artisans, but this time in Afghanistan. She helped start a center for women to learn about product design and business export development. She now works there for the Turquoise Mountain Foundation, and helps women fulfill their dreams by starting family businesses specializing in jewelry, embroidery, textile, felt and wool rugs.
To more effectively do her work, Cristina has learned conversational Dari and is able to speak and write Vietnamese, alongside being fully bilingual in English and Spanish.
In her nomination, sister Karla Hernandez Thut '98 said, "Cristina is committed to teaching these techniques while allowing and encouraging the people she works with to maintain their cultural and traditional style. … She values the richness that different cultures and ethnicities bring to the world and her own life."
During her time in Afghanistan, Hernandez has worked with many women who have deep pain and suffering. "Through all this though she maintains hope and faith in God and in the value of relationships and education," said her sister Karla. "She often speaks of her time there as a gift from God and a chance to serve others."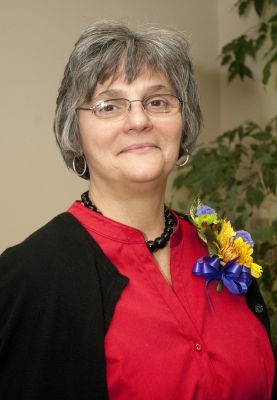 BJ Leichty '75 – Dr. Ruth Gunden Champion of Character Award
BJ (Stuckey) Leichty '75 played basketball and studied social work at Goshen College after attending Hesston (Kan.) College for two years. After college, she spent a year in voluntary service at the Frontier Boys Village in Colorado Springs, Colo., and then married Roland Leichty in 1977.
While living in the Northwest, Leichty worked at Western Mennonite High School in Salem, Ore., for 12 years as an administrative assistant to the principal and assistant principal, but was also very involved at the school in other ways: teaching a typing class, co-leading a small group for students, taking students on mini-term, chaperoning the choir on tour and helping clerk for the annual auction. During this time she was also very involved with worship planning and leading at Western Mennonite Church.
After moving to Elkhart County, Leichty became involved at Holdeman Mennonite Church in Wakarusa, Ind., and became an associate pastor there in 2004 with primary responsibilities in the areas of worship and visitation. She was ordained in January 2010.
Leichty and her husband have four children: Annerose '09, Alan, Julianne and Jennifer.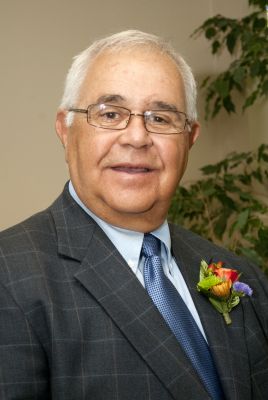 Dan Bodiker '64 – Dr. Roman Gingerich Champion of Character Award
Dan Bodiker '64 has dedicated his life to the love of athletics and shaping young lives.
While at Goshen College, Bodiker played baseball and soccer and studied physical education. After he graduated, he was quickly hired by Bethany Christian Schools in Goshen to begin an entire athletic program for the high school. For 43 years, he served as a coach, teacher and athletic director. He started Bethany's interscholastic athletic programs in basketball, baseball and soccer. As a coach of soccer, basketball (boys and girls), baseball and track, he compiled an all-time career mark of 918-719-39 in all sports.
Working for a church school with young people was how Bodiker saw his mission field. He touched lives of thousands of students over the years, including many who have gone on to play as Goshen College Maple Leafs themselves. He also has taught driver's ed for many years, including driving lessons for many Goshen College international students so they could get a U.S. license.
Bodiker retired from full-time employment three years ago, though he still works part-time at Bethany. In his honor, the school named the baseball, soccer and softball fields the Bodiker Athletic Fields. And even in his retirement, he continues to be a strong supporter of Maple Leaf Athletics.
Bodiker and his wife Diane '64 attend Waterford Mennonite Church in Goshen and have two adult sons: Scott Bodiker '92 and Mike Bodiker '96.