Journeys of the Apostle Paul
Click here to order the DVD online.
Story Summary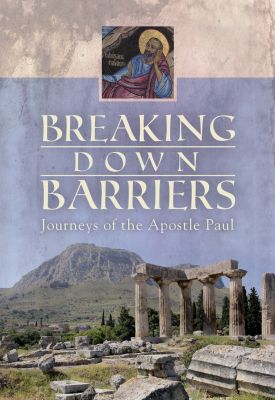 The Apostle Paul's amazing story is surpassed only by the legacy of Christian faith he left behind. In "Breaking Down The Barriers: The Journeys of the Apostle Paul," you'll follow the path of biblical history through Greece and Italy and explore how Paul overcame religious, cultural, and physical obstacles as a leader of the first generation of Christians. Join us in visiting the ancient cities of Philippi, Corinth, Thessaloniki, Delphi, Athens, and Rome to see how Paul dedicated his life to advancing the gospel of Christ to a world in need of his message.
Project Summary
The documentary reflects the video handiwork of Seth Conley and Kyle Hufford, communication professors, and more than a dozen students, including nine who traveled to Greece and Rome for a May Term class in 2012. The documentary team visited Thessaloniki, Philippi, Berea, Athens, Corinth and Rome, among other locations. The group traveled with more than 128 pounds of equipment, including three cameras.