ASI Tuition and Financial Aid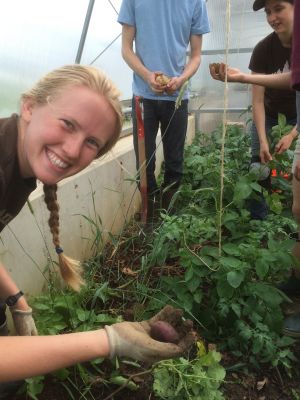 The Agroecology Summer Intensive (ASI) tuition information described below applies both to Goshen College students and to students from other colleges:
The total tuition for the 10-week, 14 to 15-credit program in 2018 is $9,760. Certificate students pay a reduced rate.  In 2018, the 10-week non-credit option fee for certificate students is $3,290.
The housing fee at Merry Lea in 2018 for 10 weeks is $1,210.  Any stay beyond 10 weeks will be charged an additional $121 per week.
There are a limited number of $2,500 scholarships available for those seeking to enroll in the program for academic credit. The scholarship application is part of the ASI application. Awards will only be made as long as funds are available.  The earlier students apply, the better.
Your financial aid office will be able to assist with loan options.
Students are responsible for their own books and supplies, health insurance, transportation, clothing and personal items.  Note: students have the option to purchase required ASI textbooks upon arrival at Merry Lea for a flat fee payment directly to Merry Lea to ensure everyone has required resources on the first day of the program.
Email John Mischler with additional questions: