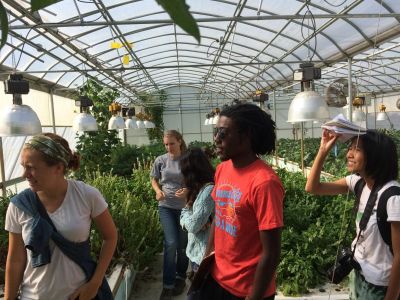 The Agroecology Summer intensive begins with two courses, Vegetable Crops and Soils. In the second four and one-half week "mini semester", Agroecology and Small Farm Management & Produce Marketing are taught. The classroom experience combined with hands-on learning opportunities provide a well-rounded, introductory understanding of sustainable agriculture.
Biol 316: Vegetable Crops
3 credits, Professor Ruth Mischler
This course provides an understanding of plant growth and development and focuses on the basic principles of sustainable vegetable production in both field and greenhouse environments. Topics will include seed biology and plant development, bed preparation and planting, plant propagation techniques, extending the growing season, and handling crops after harvest. Students will practice production techniques at Merry Lea Sustainable Farm.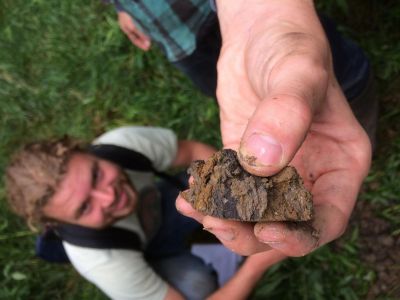 Biol 220: Soil Properties and Management
3 credits, Professor Jon Zirkle
A comprehensive introduction to the field of soil science with emphasis on scientific principles and their application to solve practical soil management problems. Topics include soil formation, soil physical properties, soil organisms and ecology, and practical nutrient management. Students are introduced to the diverse soils of Merry Lea Environmental Learning Center and gain hands-on soil management skills.
Biol 318: Agroecology
3 credits, Professor Jonathon Schramm
Study of sustainable food production, investigating the ecological impacts of manipulating natural systems to produce food, feed, fiber and medicinal products. Ecological concepts are discussed and their principles applied to sustainable food production. Topics will include the theoretical basis of agroecology, alternative agricultural production systems, and ecological management of diseases, insect pests and weeds. The role of perennial crops and livestock in sustainable agroecosystems will be explored.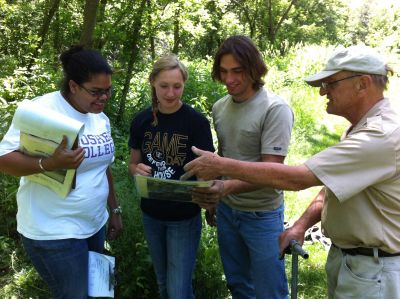 Biol 230: Small Farm Management and Produce Marketing
3 credits, Professor Melissa Kinsey
This course teaches skills necessary for making a farm or market garden an economic success, including finding land, farm business planning and start up, planning appropriate marketing strategies for selected crops, and managing income and expenses. Community supported agriculture (CSA) and other direct marketing options will be examined and local farmers and entrepreneurs will share from their experience.