Musoma: Destiny and Saroj
Thursday March 23, 2023
We started our day meeting Destiny at Paroma Primary school on the outskirts of Musoma. This is a private "English Medium" school – meaning it teaches students all subjects using English instead of Kiswahili – for grades 1-7. Were we greeted with a flood of eager students shouting "Madam Destiny!" as they consumed their morning uji (porridge).
Destiny has been helping in a variety of ways. Firstly, she is teaching the Standard 6 students a new subject – Agroforestry – which she developed as part of a partnership with the Vi Agroforestry station just down the road. Each day for about 45 minutes she works with these students to help them explore the benefits of tree planting, conservation, and carbon sequestration. As part of her curriculum she arranged a visit to the Vi Agroforestry station by partnering with Saroj (more on that below). She also helped the students and staff complete a tree planting program on the school grounds. The Standard 6 class proudly showed us their trees and Donna assisted in planting a tree to cap off the experience!
Destiny helps in other classes too, plays with the children, and generally is around to assist in whatever the teaching staff requests of her. We met her teaching colleagues in the staff room for chai and were warmly greeted by headmaster Alen Pangani, all of whom expressed their delight in having Destiny join the team for these 5-weeks.
It was very evident that Madam Destiny is beloved by her students as she had to be pried loose from them so she could join us for the next stop, Vi Agroforestry station!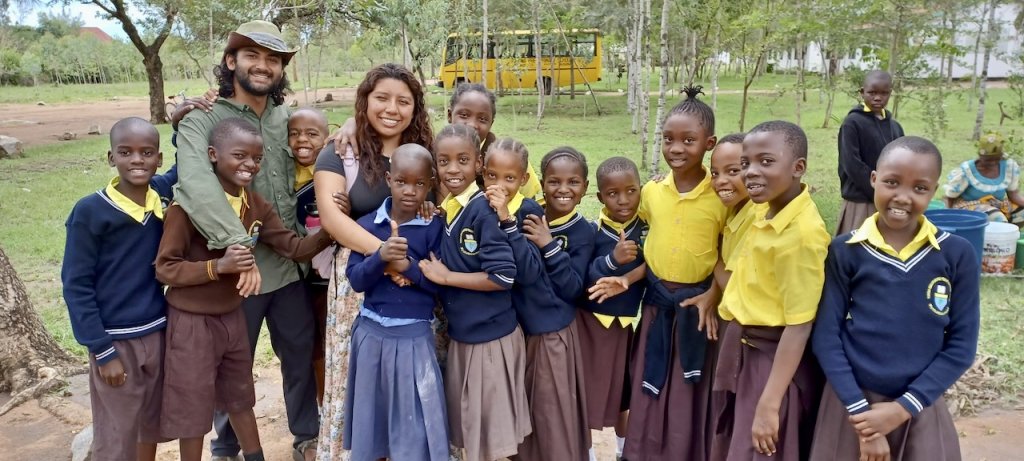 Destiny – Paroma Primary School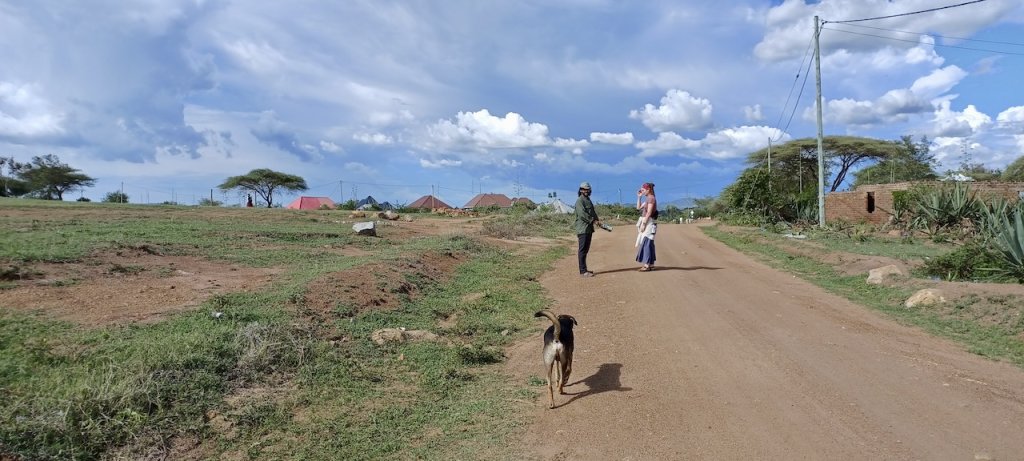 Saroj – Vi Agroforestry Station
A short walk down the road from Paroma school, situated among the trees, we entered the sprawling agricultural compound of Vi Agroforestry. This is one location of many run by a Swedish development organization. Associated with the AICT (African Inland Church of Tanzania), the organization's mission is to help address the needs of rural farmers by modeling innovative and sustainable farming techniques.
Saroj has been busy! He showed us a field of maize he planted and another plot of sukuma wiki (a leafy green – literally means to "push you through the week" given its rich iron content). He also helps in the tree nursery, assists in weeding the plots, and helps gather and cut firewood. Two days a week he travels into town to visit another plot that serves as the tree nursery, where he helps care for the trees.
He and Destiny have collaborated to help connect Vi with the Paroma school. When Destiny's students visited Vi, Saroj gave the students a presentation on the benefits of using trees in agriculture and gave them a tour of the facility. Saroj's supervisor, Mr. Felix Assey, was prolific in his praise of Saroj's hard work and willing spirit.
In the afternoon we made brief visits to each of their host families who both live in Nyabange. Saroj is hosted by Pastor Amos Nyakarama and Destiny is hosted by our service coordinator, Peter Bisendo and his family.