Zanzibar Retreat and Flight Home!
On Tuesday April 4 we took a bus from Musoma to Mwanza where we spent one night to enable our very early morning flight to Zanzibar. We lugged our bags to the bus at 4:45 a.m. and after a layover in Dar, we arrived in Zanzibar Wednesday afternoon around 2:30 p.m.
We spent  our first night in Stonetown exploring the city and dining in the open air food market. Our hostel (amazingly cozy) also had a rooftop view of the ocean and starry night. Thursday morning we had a lovely breakfast on the rooftop and boarded our bus for the trip to the town of Nungwi on the north coast.
Along the way we enjoyed a 2-hr spice tour of one of the many spice farms. The island's economy has always been tied to growing spices, dating back to early Omani Arabs and Portuguese settlers. Zanzibar is still well known for growing cloves, nutmeg, cardamom, turmeric, cinnamon, chili, and black pepper – most of which we got to taste! In the afternoon students explored the beach and restaurants in Nungwi and we had dinner at the hotel, which allowed us to have several debriefing meetings.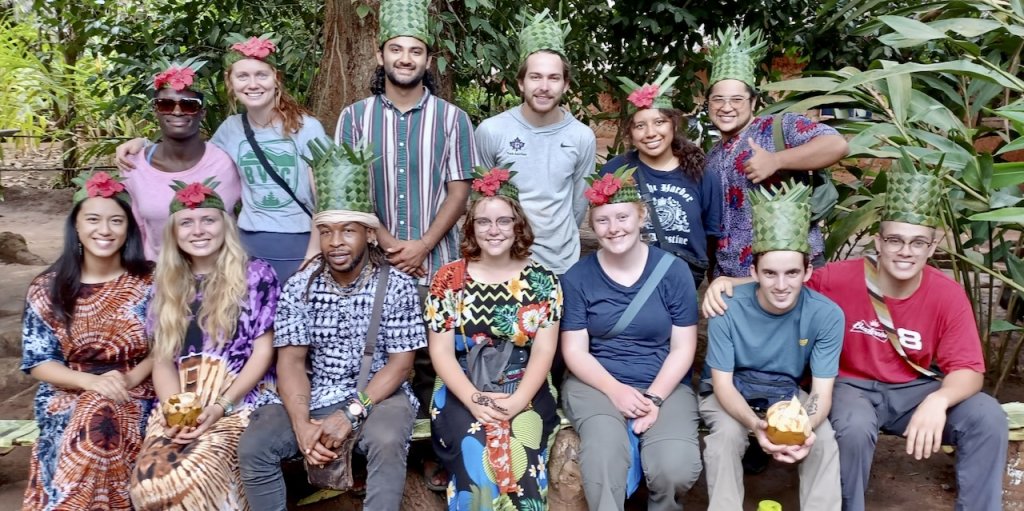 On Thursday, most of us ventured off in the morning for a snorkeling trip to a nearby island. A 20-30 minute boat ride rewarded us with 2 hours of swimming, with a break for some refreshing mangoes, pineapples, and watermelon. The coral was spectacular! We learned earlier in the trip that areas around Zanzibar benefit from cooler waters, which may help protect these animals from bleaching events. Our boat captains said the fish numbers were low, but were sure to rise as the government (just the week before) had demarcated the area as a no-fishing zone.
In the afternoon we met for one last celebratory dinner on the beach, under the stars. Just when you thought the beauty of the sunset couldn't get any better, a few minutes later a new palette of hues stunned us. On Saturday we left Zanzibar, taking the ferry back to Dar. Before we left, however, we had to say goodbye to Annalise Nisly who is staying in Zanzibar for a marine biology internship. Have a great time Annalise!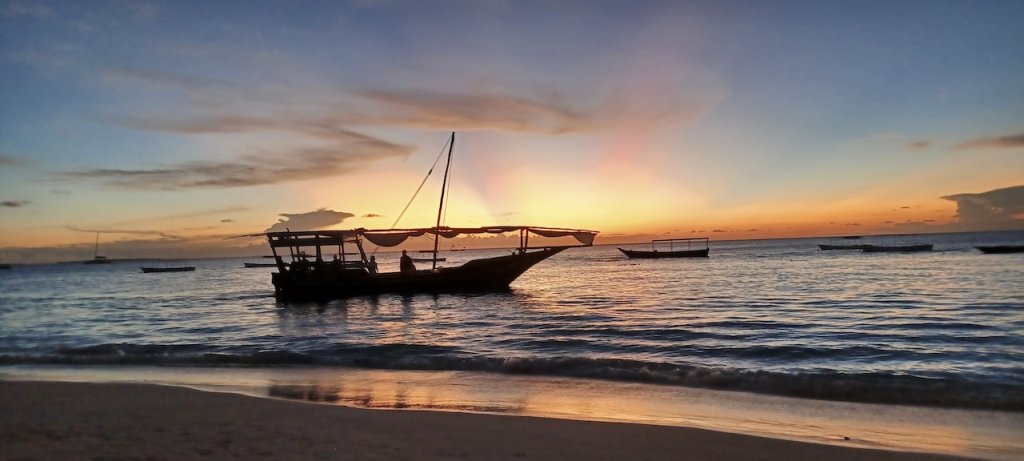 Our last night together was at the YMCA hostel in Dar es Salaam where it all started on Jan. 12. A few students reunited briefly with their Dar host families for dinner and the rest of us packed and prepared for the flight home on Sunday.
During our retreat in Zanzibar, we discussed how our entry back may lead to surprises as we experience "reverse culture-shock." It will take months for us to fully make sense of these experiences. There have been highs and lows, moments of pure connection and mutuality, but also times of confusion and loss. We welcome you to ask the students to tell their stories – as this will aid in the processing.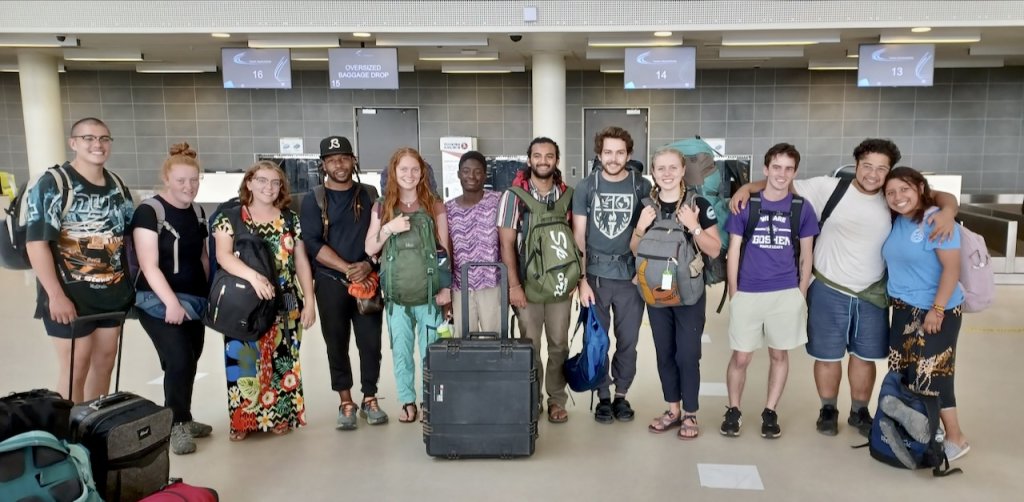 We are very aware that an experience like this is an immense privilege. We are so thankful to the loving hosts and families that warmly accepted us. We are grateful for the opportunity to learn more about ourselves and the vast, diverse communities that span our world. It is humbling to have received so much. And to you the reader, thank you for joining us and supporting us through this process – we will need you to continue to do so as we share stories in person!