Nyayero – Irving teaching at the Secondary School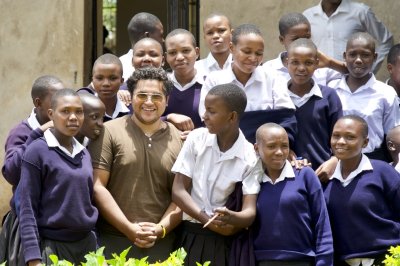 Monday March 13, 2023
Today we drove from Musoma to Nyayero to visit Irving Matute who is teaching at Nyayero Secondary School. We arrived in time to see the remaining 20 minutes of his English teaching lesson. Wow, he is doing great – commanding the attention, adoration, and respect of more than 50 students at a time. He teaches all grades (Form 1-4) at the secondary level.
We also visited with his teaching colleagues and the headmaster, Mr. Antony Minene (who also happens to serve as Irving's host father!). Without exception Irving's colleagues spoke of the energy, collaborative spirit, and excellent Swahili that Irving brings to the school.
After our visit to the school, we drove to the town of Tarime and had lunch together at a local hotel. We relaxed on the hotel balcony for a few hours in the afternoon to catch up and share stories. While it is challenging to teach for the first time, we were impressed with Irving's work and care for his community.