Thursday February 16, 2023
Our focus this week has been to continue to explore the challenges in mapping ecological communities on the complexity of social communities. As we learned last week studying mangrove and fisheries management, it takes creative resolve to institute the right policies, social practices, and cultural values to make sure natural resources are protected for current and future human communities. And these social systems need to differ depending on the natural systems.
On Monday Ryan was our lecturer and spent the afternoon helping to tie some of these ideas together as related to mangroves. This week, we will shift our focus to pastoralist communities and grasslands as we prepare for our visit to the Ngorongoro Conservation Area and the Serengeti National Park. We have only several days left in Dar, so we are also wrestling with how to say goodbye to the communities we've learned to know so well!
Tuesday we visited the United States Embassy, hosted by Mr. Chad Morris (Cultural Affairs Officer) and Jackson Oganga (Cultural Affairs Assistant). We were warmly welcomed! The goal of our visit was to explore how nations interact with one another to champion wise resource use amidst differing cultural contexts…..and talk about complexity of systems! Chad spoke with us about various embassy programs aimed at increasing educational opportunities for Tanzanians and the role of U.S. policy in collaborating with Tanzania in agriculture and healthcares. We also examined (a prominent theme in TZ) how the relative peaceful transition during Tanzania's independence movement has fostered legacies: cooperation, resilience, and cultural respect.
The surprise we were not expecting was a brief visit and hello from the new U.S. Ambassador to Tanzania, Dr. Michael Battle! We were honored to be welcomed by Dr. Battle, who did his homework on Goshen College as he welcomed "a small, but mighty college" from the Midwest! We were impressed.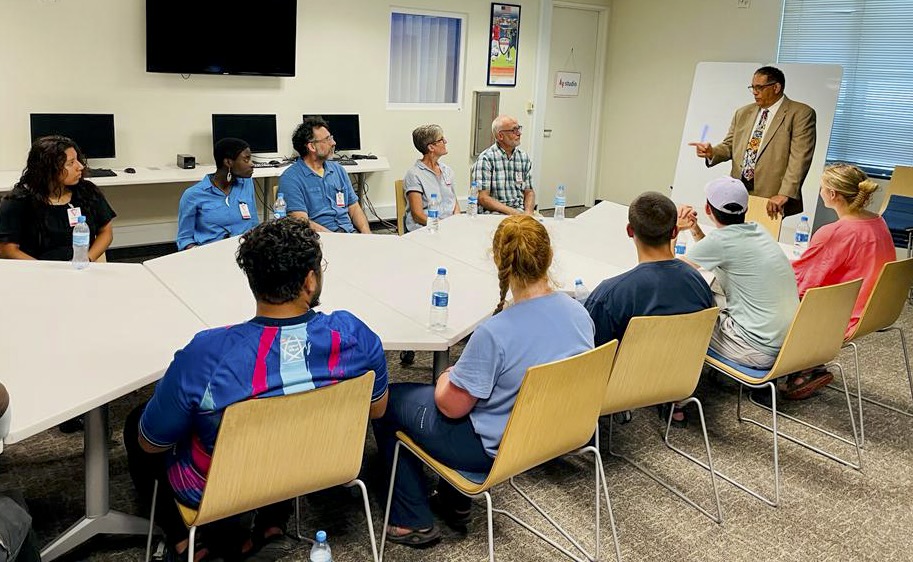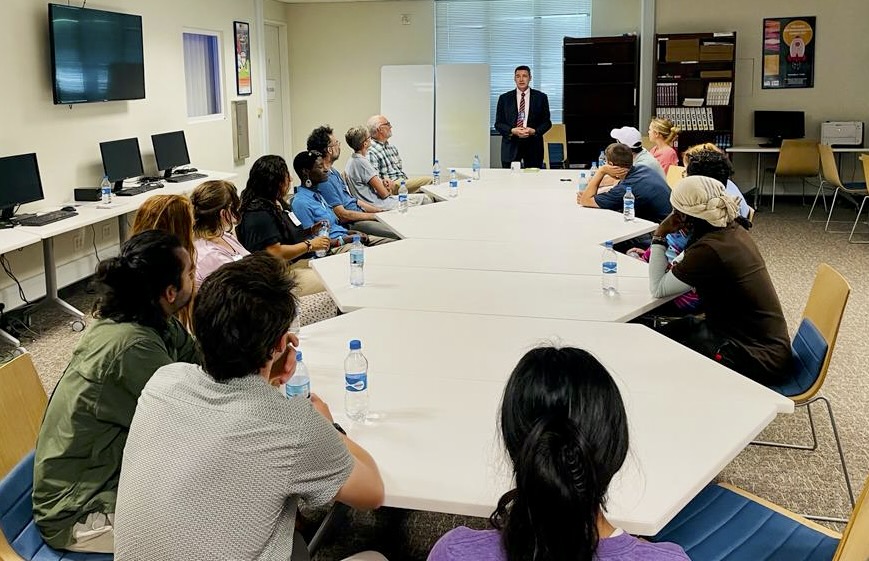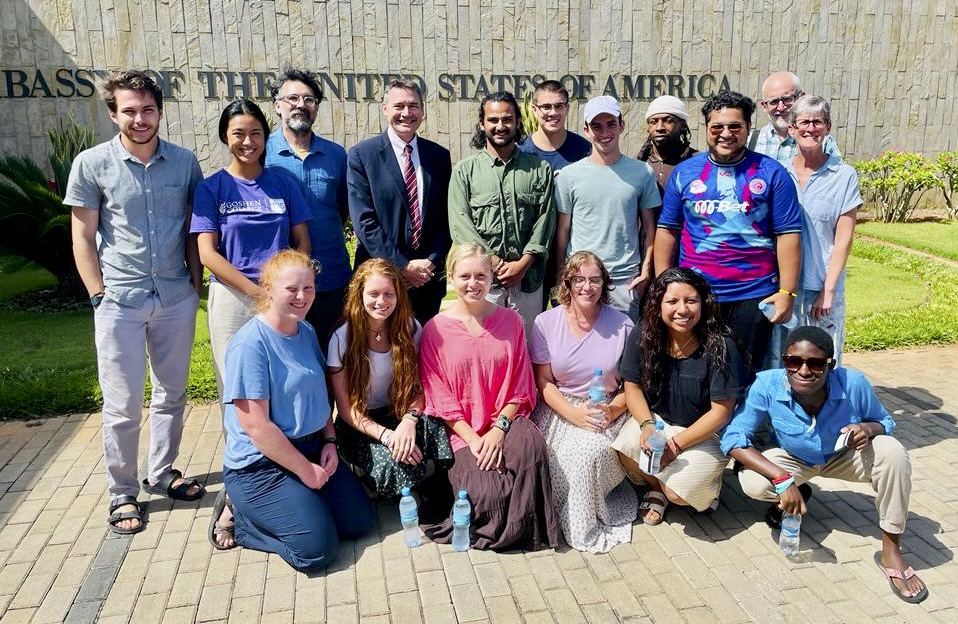 Students have also been working hard to finish their Swahili course. Much of this week has been reviewing for their final exam which they took Wednesday. We have included some additional pics from these activities, in addition to some photos taken by Billy Easton and Annika Fisher from their explorations in Dar.