Nata – The Grumeti Fund & GHOMACOS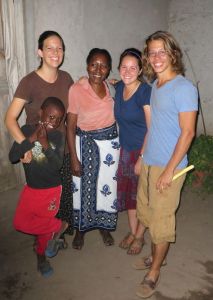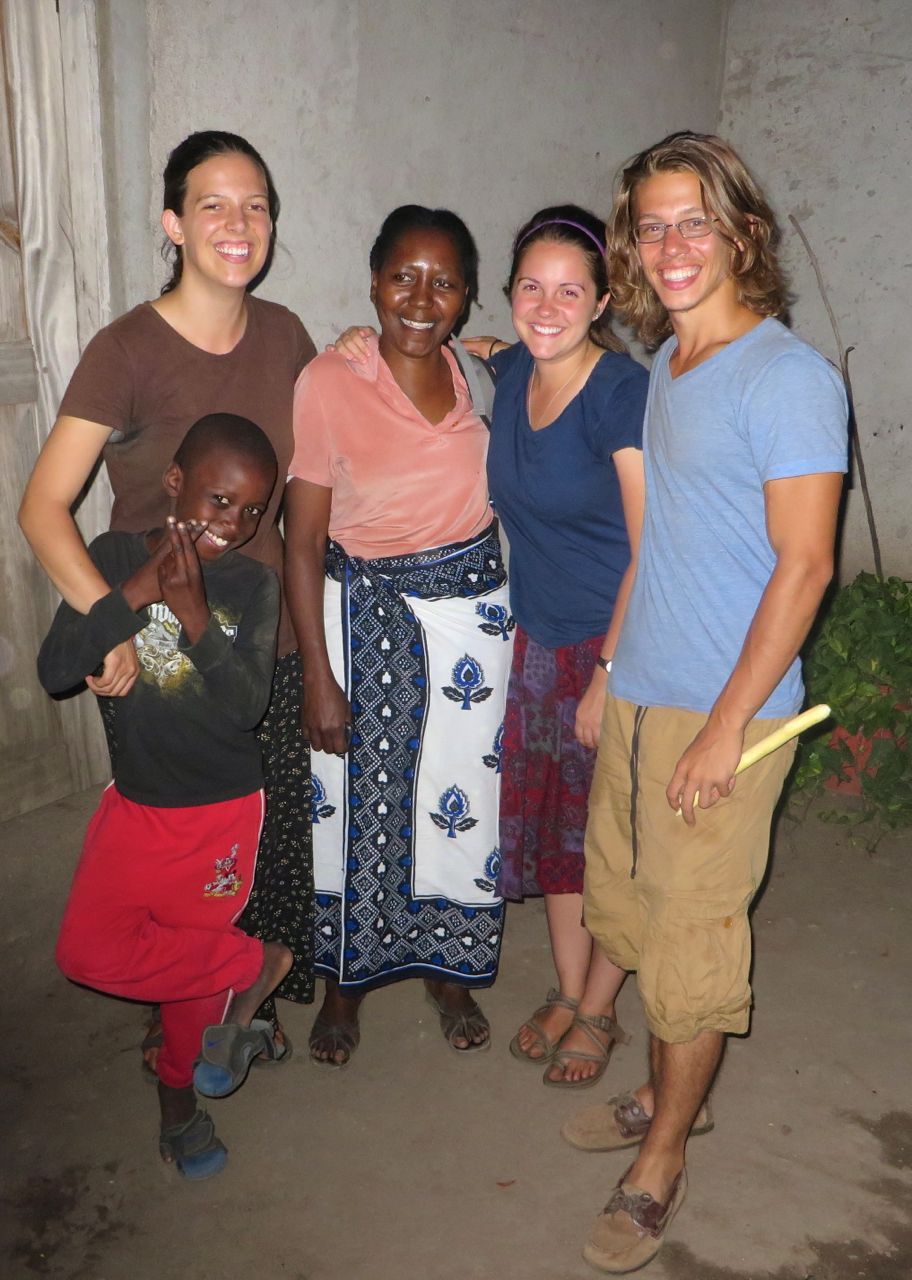 On Tuesday we drove to the small town of Nata, located near the Serengeti National Park, to visit Ellie Shertz, Jama Yoder, and Jordan Weaver.  Ellie and Jama are working with the Grumeti Fund (a non-profit community outreach organization funded by the Grumeti Reserve) and Jordan is working with Grumeti Horticultural & Marketing Cooperative (GHOMACOS), an agricultural cooperative in Nata that provides fresh vegetables to Grumeti.
We arrived around noon on Tuesday and enjoyed a lunch of chipsi mayai (eggs fried with french fries) with the students in a local canteen in town. We enjoyed catching up on their lives and hearing stories about their work.  In the afternoon we visited each of the student's host families, starting with Jama's family.  The entire town of Nata is about 2-3 city blocks, so we were able to easily walk from house to house.  Jama lives with Fini Magoti, a more than 80 year old man, and his wife.  We enjoyed hearing stories about Fini's arrival to Nata, being the first born he came to Nata to start farming and herding cows.  (His brother is Jordan's host dad!)  Jama also lives with her sister and her 2-year old son Mosi.
Jordan's host parents, Joseph and Mama Magoti, live nearby and we enjoyed ugali, fish, and greens during our visit to their home.  Jordan's Baba (father) lives on a small farm with corn, fruit trees, and vegetables.  Jordan's uncle was also there and we learned about his vegetable farm that provides food to the agricultural COOP where Jordan works.
Our last visit on Tuesday was to Mwalimu Neema's house (teacher Neema).  Mwalimu Neema is Ellie's host mother and has taken all three students under her wing!  We were treated to a meal of rice and beans, watermelon and pineapple, and tasty spiced chai.  Neema teaches sewing at the school in Nata and lives on the school grounds. The students all LOVE their host families and are enjoying Nata greatly!
On Wednesday morning we visited the Grumeti Fund offices to see where Jama and Ellie are working.  We met with Richard Ndaskoi, the director of Grumeti Fund's Community Outreach program.  Ellie is working with the Research and Monitoring Division helping enter data they collect on the plants and animals in the Grumeti Reserve.  She is also working on a literature review of human/elephant conflict in the region. Local residents are challenged with the problem of elephants leaving the reserve and entering their farms, destroying their crops. Jama is working in the same division under a different supervisor.  Using her communication skills, she is re-vamping a powerpoint presentation that is presented to the Grumeti guests.  The presentation is designed to show the guests the various outreach projects that the Grumeti Fund is implementing to address the local community needs.  Both Jama and Ellie are loving their assignments!
In the afternoon we visited the main collecting station of GHOMACOS an agricultural cooperative that links about 50 local farmers.  The intention is to grow fresh vegetables and herbs that Grumeti can use to feed its more than 700 employees.  The food is brought daily to a collection center where it is weighed and recorded in a log, in order that Grumeti can pay each farmer for their  goods.  Jordan helps with the collecting, weighing, and recording.  He is also slated to begin visiting the farms and helping them fill the weekly orders.  His project aims to understand the benefits and challenges when linking local farmers with tourist lodges in the Serengeti.
We had a delightful visit to Nata and the students are thriving, happy, and working hard!
– Ryan for the team