Beechy Peace, Justice and Reconciliation Lecture series to feature Ben Goossen
Beechy Peace, Justice and Reconciliation Lecture: "Reflections on the History of Mennonites and Nazism" by Ben Goossen
Date & Time: Tuesday, March 14 at 7 p.m.
Location: Church-Chapel Sanctuary
Cost: Free and open to the public
This event will be live streamed at goshen.edu/live
---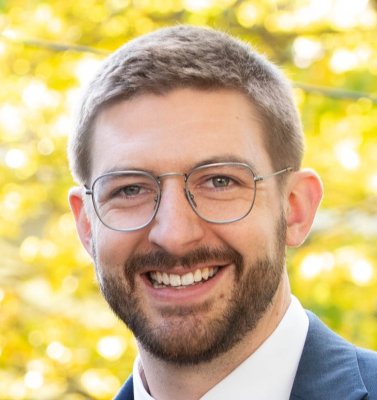 Historian Ben Goossen will present the 2023 Beechy Peace, Justice and Reconciliation Lecture at 7 p.m. on Tuesday, March 14, in the Church-Chapel Sanctuary. The lecture is titled "Reflection on the History of Mennonites and Nazism."
Historians have revealed a substantial entanglement of Mennonite communities with National Socialism in the 1930s and 1940s. Recent conferences in Europe and the Americas have considered this past, and the findings have appeared in several books and many journal articles. In this talk, Goossen reflects on the ongoing recovery of the historic Mennonite encounters with Nazism. He will explore how new directions in Mennonite Studies extend longstanding research traditions by scholars working in Jewish Studies, German Studies and related fields.
Ben Goossen is a historian at the Institute on the Formation of Knowledge at the University of Chicago. He is the author of Chosen Nation: Mennonites and Germany in a Global Era (Princeton University Press).
The Atlee and Winifred Beechy Peace, Justice and Reconciliation Lectureship provides an annual opportunity for the college community to focus, re-examine and promote those ideals through a public lecture by a speaker knowledgeable and expert in peace, justice and reconciliation issues in current local, regional, national or international affairs.