16th annual Grief Seminar features Dr. Pamela Gabbay in 'Contemporary Challenges in Bereavement'
Conference: 16th Annual Grief Seminar: "Contemporary Challenges in Bereavement" Church-Chapel Fellowship Hall
Date and Time: Friday, Sept. 20, 2019, 8 a.m.-4 p.m.
Location: Goshen College Church-Chapel
Registration required 
---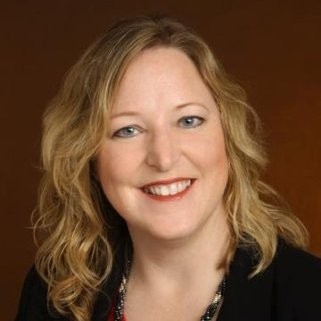 Featured speaker Dr. Pamela Gabbay will lead the 2019 Grief Seminar on "Contemporary Challenges in Bereavement" on Sept. 20 in the Church-Chapel on Goshen College's campus.
The annual seminar is co-hosted by Ryan's Place and the Goshen College Social Work Education Program, and in partnership with the Community Foundation of Elkhart County.
Topics will include:
Bereavement after a death by suicide or overdose: How to help Families
The Opioid Crisis: The Toll on Families
What to do When You don't Know What to do: Interactive Activities for Helping Grieving Children, Teens and Families
Funeral and Beyond: Using Rituals to Support Grieving Youth
"This year's Grief Seminar invites the broader community to engage the challenging topic of bereavement that follows a death by suicide or overdose," said Jeanne Liechty, professor of social work. "Equipping our community to compassionately and effectively walk with children who experience such complex losses will increase our resiliency individually and collectively."
This year's speaker, Dr. Pamela Gabbay, is co-founder of the Satori Group, which provides management services, consultation, training and education to non-profit organizations across North America.
Dr. Gabbay is a childhood bereavement consultant and part of the national Training Corps for the American Foundation for Suicide Prevention. Formerly, Dr. Gabbay was the director of the Mourning Star Center for Grieving Children and served as camp director for a bereavement camp for children in Palm Springs, California. She also served two terms on the board of directors of the National Alliance for Grieving Children. Dr. Gabbay served as the president of the Southern California Chapter of the Association for Death Education and Counseling. She is the co-author, along with Andy McNiel, of Understanding and Supporting Bereaved Children: A Practical Guide for Professionals.
"According to the Indiana State Department of Health, opioids continue to be the primary drug found in overdose deaths in Indiana," said Dr. Gabbay. "This impacts our schools and communities in profound ways. Children and families are affected, as well as first responders and community leaders. Everyone in the community is impacted."
Registration includes lunch, snacks, a resource notebook, access to the vendor fair and a CEU certificate.
For further seminar information, contact Veronica Berkey at Goshen College at (574) 535-7400 or e-mail vberkey@goshen.edu.