Marvin Blickenstaff to present public piano masterclass Feb. 1-2
Piano Masterclass: Marvin Blickenstaff
Dates & Times: Feb. 1-2
Times: Friday, Feb. 1, 4–7:30 p.m.; Saturday, Feb. 2, 10 a.m. – 1:30 p.m.
Location: Rieth Recital Hall, Goshen College Music Center
---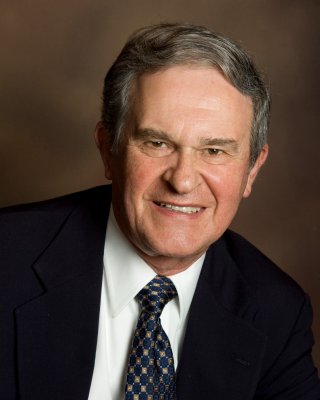 Prominent piano pedagogue and former Goshen College professor of music Marvin Blickenstaff will be presenting public masterclasses to beginning, intermediate and advanced piano students of the Goshen College Community School of the Arts (CSA). The free classes are open to the public and will take place in Rieth Recital Hall at the Goshen College Music Center on Friday, Feb. 1 from 4–7:30 p.m. and on Saturday, Feb. 2 from 10 a.m. – 1:30 p.m.
The events are sponsored by the Lon and Kathryn Sherer Preparatory Music Endowment Fund, which was established in honor of the late Lon and Kathryn Sherer to support preparatory music and strengthen teacher resources, areas in which the Sherers both offered pioneering leadership throughout their years of service to Goshen College as professors of music.
Marvin Blickenstaff is known among piano teachers throughout the country for his teaching, lecturing, performing and publishing. He has presented pedagogical workshops throughout the USA and abroad. The Marvin Blickenstaff Endowment Fund was established in his honor by the Music Teachers National Association Foundation. He was awarded in 2009 with MTNA's highest honor, the MTNA Achievement Award, and was named Fellow of the Royal Conservatory of Music in Toronto in 2007.
Blickenstaff serves as a piano editor for the Frederick Harris Music Company (Toronto) and has published Celebration Series: A Handbook for Teachers with co-authors Cathy Albergo and Reid Alexander. Music Pathways, a 36-book instructional series was co-authored by Blickenstaff, Lynn Freeman Olson and Louise Bianchi. Notable editions by Blickenstaff include Grieg: Short Piecesand Bach: Dances. Blickenstaff has been on the editorial board of The American Music Teacher and is an associate editor of the periodical Keyboard Companion.
Blickenstaff's teaching career is associated with the University of North Carolina-Chapel Hill and Goshen College, where he taught for over twenty years. From 2000-2013 he was President of the Frances Clark Center for Keyboard Pedagogy. He now resides in the greater Philadelphia area and teaches at The College of New Jersey (Ewing), the Westminster Choir College and Conservatory of Rider University, and The New School for Music Study (Princeton). Blickenstaff holds degrees from The Oberlin Conservatory of Music and Indiana University where he received both performing and academic honors.