Tom Gjelten, NPR religion and belief correspondent, to speak Jan. 28
Yoder Public Affairs Lecture: Tom Gjelten, NPR religion and belief correspondent
Date and Time: Monday, Jan. 28, 7:30 p.m.
Location: Goshen College Music Center's Rieth Recital Hall
Free and open to the public
---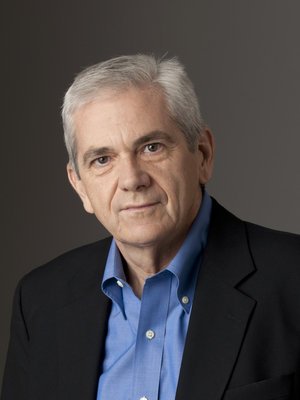 Tom Gjelten, NPR religion and belief correspondent, will present the 2019 Yoder Public Affairs Lecture on Monday, Jan. 28 at 7:30 p.m. in the Goshen College Music Center's Rieth Recital Hall. This event is free and open to the public.
Gjelten covers issues of religion, faith, and belief for NPR News, a beat that encompasses such areas as the changing religious landscape in America, the formation of personal identity, the role of religion in politics, and social and cultural conflict arising from religious differences. His reporting draws on his many years covering national and international news from posts in Washington and around the world.
In 1986, Gjelten became one of NPR's pioneer foreign correspondents, posted first in Latin America and then in Central Europe. In the years that followed, he covered the wars in Central America, social and political strife in South America, the first Gulf War, the wars in the former Yugoslavia, and the transitions to democracy in Eastern Europe and the former Soviet Union.
Gjelten's latest book is A Nation of Nations: A Great American Immigration Story, published in 2015. His reporting from Sarajevo from 1992 to 1994 was the basis for his book Sarajevo Daily: A City and Its Newspaper Under Siege (HarperCollins).
The Frank and Betty Jo Yoder Public Affairs Lecture Series is an endowed lectureship that was created for Goshen College in 1978 by Frank (1917-1996) and Betty Jo Yoder of Goshen. The goal of the series is to enable faculty, students and community to hear well-known speakers address current issues.