15th annual Grief Seminar to focus on providing support for grieving children
Conference: 15th annual Grief Seminar: "All Life Long: Empowerment throughout the Grief Journey"
Date and Time: Friday, Sept. 21, 2018, 8 a.m.
Location: Goshen College Church-Chapel
Cost: Tickets: $70 registration, $35 for students/retirees ($85/$40 after Sept. 7) (includes lunch, resources and CEU certificate). $10 for pre-conference ethics session.
Register online
---

The 15th annual Grief Seminar, "All Life Long: Empowerment throughout the Grief Journey," will take place on Friday, Sept. 21 from 8 a.m. to 4 p.m., at Goshen College's Church-Chapel building. The seminar will focus on techniques and approaches to providing support for grieving children.
The seminar is a collaboration between Ryan's Place of Goshen and the Goshen College Social Work Education Program. For the second year, the Community Foundation of Elkhart County has provided a grant which has helped to keep the cost of the seminar low, making it affordable for area helping professionals to attend.
According to the Childhood Bereavement Estimation Model, Indiana is ranked 12th highest for the number of children who are bereaved in the nation. By age 18, one in 12 children in Indiana will experience the death of a parent or sibling.
"The Grief Seminar allows the community to come together to best learn how to support those who are grieving," said Aileac Deegan, executive director of Ryan's Place. "It is a coming together of those who are interested in helping children and their families to grieve in a healthy way."
This year's seminar is especially recommended for teachers, parents, social workers and other professionals who regularly work with children.
"We tend to think that children will forget about grief, but if it isn't addressed, it can lead to more complicated grief, and then that can lead into bigger problems," Deegan said. "Our goal with this seminar is to learn how to help children process their grief in a safe and healthy way."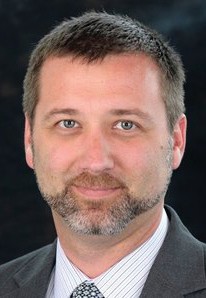 This year's featured speaker is Andy McNiel, a nationally recognized professional in the field of children's grief. He is the co-founder and executive partner with The Satori Group, a national education, management and consulting company that provides education and consultation to non-profit organizations.
McNiel has served in leadership for The National Alliance for Grieving Children, The Amelia Center at Children's of Alabama, the Boys and Girls Clubs of America and the American Foundation for Suicide Prevention. He is also the co-author, along with Pamela Gabbay, of Understanding and Supporting Bereaved Children.
"We do not grieve in a vacuum," says McNiel. "We grieve as members of families and communities. Our grief is a reflection of our culture, values, beliefs, and history. In this way, grief is a collective experience."
This year's seminar will also feature a breakout session lead by Ryan's Place staff and volunteers that will focus on activities for working with grieving children. Attendees will be able to take part in designing crafts and activities they can use to aid in their work with children.
"When you're working with kids, they can't always sit still for so long, so it's important to understand and work with that," Deegan said.
The cost for registration before the early registration deadline on Sept. 7 is $70 for the general public ($85 after the deadline) and $35 for students ($40 after deadline). An additional ethics CEU session will be offered before the conference for $10. Online registration is available at goshen.edu/register/grief-seminar/.
The registration fee includes lunch, snacks, a resource notebook, access to the vendor fair and a CEU certificate.
For further seminar information, contact Veronica Berkey at Goshen College at (574) 535-7400 or e-mail vberkey@goshen.edu. Or visit www.goshen.edu/sowk for more information, including the conference schedule, and to register online.