Ronen Chamber Ensemble to perform March 25
Concert: Rieth Chamber Series: Ronen Chamber Ensemble
Date and Time: Sunday, March 25, 2018, 4 p.m.
Location: Goshen College Music Center's Rieth Recital Hall
Tickets: $16
---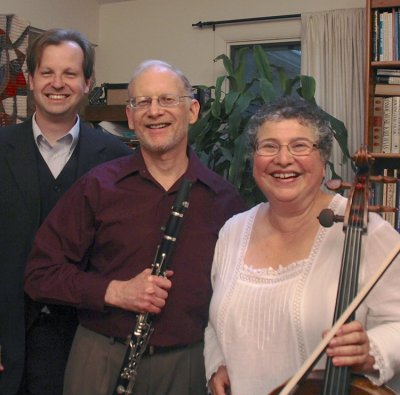 The Ronen Chamber Ensemble will present a Rieth Chamber Series concert on Sunday, March 25 at 4 p.m. in Goshen College Music Center's Rieth Recital Hall.
Since 1983, The Ronen Chamber Ensemble has presented an annual concert series in downtown Indianapolis, showcasing the up-close, intimate nature of chamber music.
Ronen covers a wide array of repertoire, especially music featuring winds and strings, and promotes new music, commissioning and premiering over 20 new works.
In partnership with the International Violin Competition of Indianapolis (IVCI), Ronen collaborates annually with internationally renowned IVCI laureates. In addition to live performances, Ronen musicians are regularly broadcast locally and nationally over the air.
This Rieth Chamber Series concert will feature Ronen's co-directors, Indianapolis Symphony Orchestra principal clarinetist David Bellman, ISO cellist Ingrid Fischer-Bellman, and pianist Dr. Gregory Martin, in exquisite trio and duo repertoire by Brahms, Poulenc and Mendelssohn.
Tickets are $16 and can be purchased online at goshen.edu/tickets or at the Goshen College Box Office by calling 574-535-7566. GC faculty/staff/students are free with valid ID.