Theologian Miroslav Volf coming to Goshen to speak about 'humility and joy'
Yoder Public Affairs Lecture: Miroslav Volf, "Humility and Joy: What We Can Still Learn From Martin Luther"
Date and time: Friday, Sept. 15 at 7:30 p.m.
Location: Goshen College Church-Chapel
Cost: Free and open to the public
---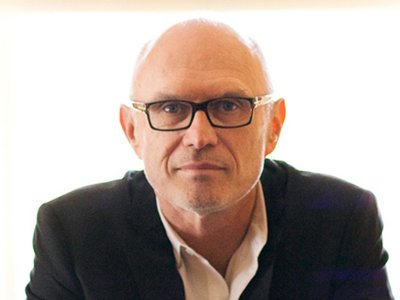 Noted theologian Miroslav Volf will present "Humility and Joy: What We Can Still Learn From Martin Luther" on Friday, Sept. 15 at 7:30 p.m. at College Mennonite Church.
The presentation is sponsored by the Yoder Public Affairs Lecture series and is free and open to the public.
In light of the 500th anniversary of the beginnings of the Protestant Reformation, Volf will speak about Martin Luther, who was a highly political figure in a polarized era, and the impact that the Reformation has had on virtually every aspect of modern life.
Volf is the Henry B. Wright Professor of Systematic Theology, and Founding Director, Yale Center for Faith & Culture. A Croatian Protestant theologian and public intellectual, Volf has been described as "one of the most celebrated theologians of our day." In addition to his well-known "Exclusion and Embrace: A Theological Exploration of Identity, Otherness, and Reconciliation" (1996), Volf is the author of numerous books on themes of reconciliation, hermeneutics, truth-telling and memory, interfaith relations, and globalization. These include After Our Likeness (1998) in which he explores the Trinitarian nature of ecclesial community; Allah: A Christian Response (2011), on whether Muslims and Christians have a common God; and A Public Faith: On How Followers of Christ Should Serve the Common Good (2011).
After receiving his bachelor's degree from the Evangelical-Theological Faculty in Osijek, Croatia, Volf received his master's degree from Fuller Theological Seminary and doctoral and post-doctoral degrees from the University of Tuebingen, Germany. He served as co-editor (1979-84) and then editor (1984-89) of Izvori, a Croatian Christian monthly, and he has published numerous books and articles in the U.S., Germany and his native Croatia.
Volf will also speak during the 18th Believer's Church Conference at Goshen College, Sept. 14-17.