Afternoon Sabbatical series to feature instrumental Christmas concert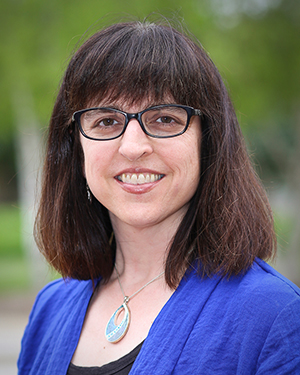 Concert: Beverly Lapp: "Curating Christmas"
Date and Time: Tuesday, Dec. 6, 2015, 1 p.m.
Location: Goshen College Music Center's Sauder Concert Hall
Cost: Free and open to the public
---
Beverly Lapp, Goshen College professor of music, will present an Advent and Christmas music concert on Dec. 6 at 1 p.m. in the Music Center's Sauder Concert Hall in collaboration with colleagues from the music department and Community School of the Arts.
Lapp is chair of the music department and Core Curriculum director, and also serves on the Board of Trustees for the Frances Clark Center for Keyboard Pedagogy.
The concert, titled "Curating Christmas," will include favorite instrumental arrangements will breathe new life into beloved carols of the season.
This event is presented as part of the 2016-17 Afternoon Sabbatical program, a yearly lecture series with on-campus programs held on a Tuesday each month during the school year and bus trips for off-campus tours.
Future events in the Afternoon Sabbatical series include:
Feb. 14, 2017, 1 p.m. — Jessica Baldanzi: "I ♡ Comics: The Cultural Power of Comics and Graphic Novels"

March 14, 2017, 1 p.m. — Michelle Horning: "Nurturing Our Entrepreneurship Ecosystem"

April 4, 2017, 1 p.m. — Debra Detwiler Brubaker: "Women's World Music Choir: 'Creating, Sustaining, Disrupting'"

May 16, 2017, 1 p.m. — "Salzbergen: Bass-Baritone Njål Sparbo and Friends"

Sept. 19-21, 2017 — Theater Trip to Niagara-on-the-Lake