GC alum from Hungary to host International Luncheon Oct. 11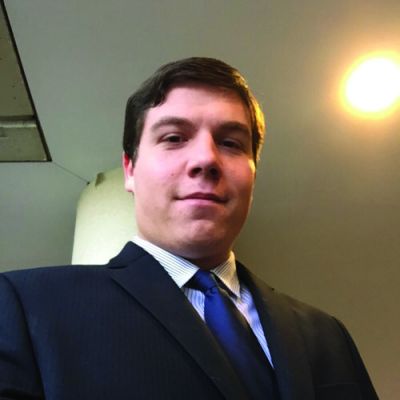 Event: International Luncheon: "Hungary — The Heart of Europe"
Date and Time: Tuesday, Oct. 11, 2016, noon
Location: Church-Chapel Fellowship Hall
Cost: $22, $5 late fee after Oct. 3
---
The 2016-17 Afternoon Sabbatical series continues on Oct. 11 at noon in the Church-Chapel Fellowship Hall with this year's International Luncheon, titled "Hungary — The Heart of Eastern Europe," hosted by Balazs Pirot '16.
Pirot, a Hungarian citizen, graduated in May 2016 with a double major in information technology and accounting. Guests will partake in a traditional Hungarian meal, and then Pirot will give a brief overview of the country's history, economy, culture, attractions and famous people.
The cost for the luncheon is $22, with a $5 late fee for registrations after Oct. 3. To register for the International Luncheon, call (574) 535-7565.
The Afternoon Sabbatical program is a yearly lecture series with on-campus programs held on a Tuesday each month during the school year and bus trips for off-campus tours.
Future events in the Afternoon Sabbatical series include:
8, 2016, 1 p.m. — Jose Rocha: "El Sistema: Transforming Lives through Music"
6, 2016, 1 p.m. — Beverly Lapp: "Piano Plus: Celebrating Christmas Joy"
14, 2017, 1 p.m. — Jessica Baldanzi: "I ♡ Comics: The Cultural Power of Comics and Graphic Novels"
March 14, 2017, 1 p.m. — Michelle Horning: "Nurturing Our Entrepreneurship Ecosystem"
April 4, 2017, 1 p.m. — Debra Detwiler Brubaker: "Women's World Music Choir: 'Creating, Sustaining, Disrupting'"
May 16, 2017, 1 p.m. — "Salzbergen: Bass-Baritone Njål Sparbo and Friends"
19-21, 2017 — Theater Trip to Niagara-on-the-Lake