Reflections from London conclude GC's Afternoon Sabbatical series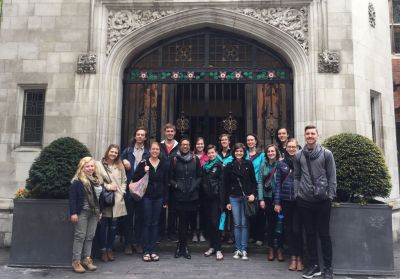 Afternoon Sabbatical: "May Term in England"
Date and time: Tuesday, April 12, 2016 at 1 p.m.
Location: Goshen College Music Center's Sauder Concert Hall
Cost: Free and open to the public
---
Three Goshen College professors will take their audience on a vicarious afternoon tour of England on Tuesday, April 12 at 1 p.m. in the Goshen College Music Center's Sauder Concert Hall.
Dr. Debra Detwiler Brubaker, professor of music, Dr. Doug Liechty Caskey, professor of theater and Dr. Randy Horst, professor of art, will share highlights from their 2015 May Term in London, England, during the final Goshen College Afternoon Sabbatical 2015-16 series.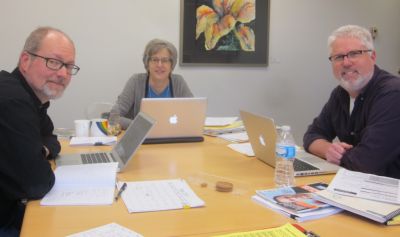 The trio led a large group of 45 college students around the city of London, experiencing theater, art and music study throughout the area. Class activities included lectures, visits to art galleries, attending theater and music performances, as well as day trips to Coventry, Stratford-upon-Avon and Salisbury.
The presentation is free and open to the public.