Ira Glass show at Goshen College RESCHEDULED to May 14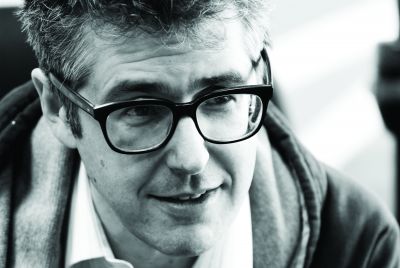 Performing Arts Series: "Reinventing Radio: An Evening with Ira Glass"
New date: Saturday, May 14, 2016 (RESCHEDULED from March 19)
Time: 7:30 p.m.
Location: Goshen College Music Center's Sauder Concert Hall
Cost: $60, $55, $40. For tickets, contact the Goshen College Music Center at (574) 535-7566 or welcomecenter@goshen.edu.
---
The Goshen College Music Center received news that, due to a last minute and unforeseen schedule conflict, Ira Glass, host and producer of public radio's "This American Life," is postponing his show scheduled for Saturday, March 19, as part of the Performing Arts Series. It has been rescheduled to Saturday, May 14, 2016 at 7:30 p.m.
Goshen College will honor all tickets that have been issued for the event for the new date. Anyone with tickets who cannot attend the rescheduled date can receive a full refund by contacting the college's Welcome Center at (574) 535-7566 or welcomecenter@goshen.edu.
The performance will combine narration with pre-taped sound bites, breaking down his segments live to create a compelling story.
"I have the music and quotes and sound from various different stories, and so I can make the radio show float into existence around me as I speak," Glass said in an interview with WOUB in Athens, Ohio.
If you've listened to public radio in the last 30 years, then you're probably familiar with Glass. Since his career began at age 19, Glass has made his mark on National Public Radio's Morning Edition, All Things Considered and Talk of the Nation, but is best known for his weekly radio show "This American Life," a Chicago-based radio show that is, self-admittedly, hard to define.
"Usually we just say what we're not," their website says. "We're not a news show or a talk show or a call-in show. We're not really formatted like other radio shows at all."
Then how do you define "This American Life?": successful. Since it's creation in 1995, the show has gained about 2.1 million weekly listeners on the more than 500 public radio stations across the country that air the show. "This American Life" aired its 500th episode in July of 2013 and has won numerous awards including the Peabody, the Murrow and the Overseas Press Club. Additionally, TIME named Glass the best radio host in the country.