Grammy Award-winner Chris Thile returns to Goshen College on Oct. 31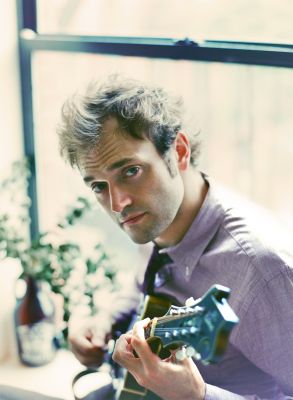 Concert: Chris Thile
Date: Saturday, Oct. 31, 2015
Time: 7:30 p.m.
Location: Goshen College Music Center's Sauder Concert Hall
Cost: $44, $39 or $25
---
Grammy Award-winner, MacArthur Fellow and Mandolin virtuoso Chris Thile, of Nickel Creek and Punch Brothers fame, will present his take on J.S. Bach on Saturday, Oct. 31, at 7:30 p.m. in the Goshen College Music Center's Sauder Concert Hall.
No stranger to the Maple City, Thile will return for his third performance in Sauder Concert Hall, having previously performed there with Nickel Creek in 2006 and with the Punch Brothers in 2009.
Thile will be showcasing his own compositions, as well as solo violin works on mandolin from his 2013 recording, "Bach Sonatas & Partitas Vol. 1."
The four-time Grammy winner and four-time Grammy nominee has proven to be successful as a solo act as well as in collaboration with other artists. Besides his success with Nickel Creek and the Punch Brothers, Thile has recorded and performed with the likes of bassist Edgar Meyer, The Dixie Chicks, Stuart Duncan, Yo-Yo Ma and
Béla Fleck, who performed at Goshen College earlier this month.
Thile is a 2012 MacArthur Fellow, and beginning in 2016, he will take over for Garrison Keillor as host of A Prairie Home Companion.
Tickets are $44, $39 or $25 and can be purchased through the Goshen College Welcome Center (574-535-7566, welcomecenter@goshen.edu) or online at www.goshen.edu/tickets.