Phil Keaggy concert at Goshen College to benefit MDC Goldenrod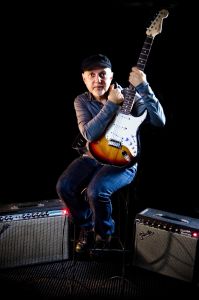 Concert: MDC Goldenrod benefit concert: Phil Keaggy
Date and time: Friday, May 23, 2014 at 7:30 p.m.
Location: Goshen College Music Center's Sauder Concert Hall
Cost: $30; $25 per person for groups of ten or more. Proceeds go to help support the MDC Goldenrod community.
For tickets: Call (574) 535-7566, email welcomecenter@goshen.edu or visit goshen.edu/tickets. Tickets will also be available at the Music Center box office the evening of the 23rd. The box office opens at 6 p.m.
Phil Keaggy, multiple Dove award-winner and perhaps one of the most admired guitarists in music today, will give a benefit concert in the Goshen College Music Center's Sauder Concert Hall on Friday, May 23 at 7:30 p.m. Proceeds from this family-friendly event will go to support MDC Goldenrod's work providing services to individuals with developmental and cognitive disabilities. 
"We are extremely excited about the concert," said Colin Rusel, MDC Goldenrod director of outreach and development. "MDC Goldenrod relies on the private donations of individuals, churches and businesses to provide services for individuals with developmental and cognitive disabilities. This concert provides a chance for people to support the Goldenrod community and experience some really world class music all at the same time."
MDC Goldenrod works to create community with people of all abilities, providing space where each person can feel respected and empowered. "As people, we tend to focus on and label disabilities in others far more than we celebrate our abilities and gifts," Rusel said. "This concert is a way to come together and celebrate our community and be reminded that whatever our abilities or disabilities, we all need a place to belong and, at times, a helping hand to succeed."
MDC Goldenrod provides in-home care, respite care and community-based habilitation in both 24-hour and non 24-hour settings. Their goal is to enhance the self-esteem and self-worth of each person they serve through increasing daily living skills. Services are individualized to meet the needs of each person and their family. They do all of this with faith at the forefront of service provision.
Phil Keaggy's solo career has spanned more than 30 years and has included over 50 solo albums, both vocal and instrumental, as well as eight releases with his band, Glass Harp. One of the most sought after studio guitarists, Keaggy also continues to sell out concerts all over the United States with his ever-changing style, ranging from rock-and-roll to fully orchestrated instrumental compositions.
With the Christian music industry beginning to grow, Keaggy won his very first Dove Award in 1988 for his instrumental album, "The Wind and the Wheat." Keaggy's second Dove Award came in 1992 for his Celtic-influenced "Beyond Nature." Each year from 1998 to 2001, he has dominated the "Instrumental Record" category at the Doves, winning for "Invention," "Acoustic Sketches," "Majesty and Wonder," and most recently "Lights of Madrid." For three years in a row, Keaggy was voted one of the top fingerstyle guitarists by Guitar Player Magazine readers.
These days, Keaggy continues to delight audiences all over the US performing primarily acoustic shows and occasional concerts with a band. He believes that God gave him a calling to deliver the Gospel through his music, and for over 30 years, Keaggy has been grateful to do just that.