Art exhibit to explore digital culture and video games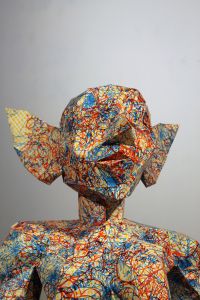 Exhibit: "Jason Lahr vs. Krista Hoefle/Krista Hoefle vs. Jason Lahr"
Date and time: Sunday, Nov. 10 through Sunday, Dec. 29
Reception: Sunday, Nov. 10, 2-4 p.m.
Location: Hershberger Art Gallery, Goshen College Music Center
Cost: Free and open to public
The Hershberger Art Gallery will show works by artists Jason Lahr and Krista Hoefle beginning on Nov. 10 in an exhibit that explores the two artists' shared use of images, processes and surfaces derived from gaming and related digital culture. The first day of the exhibit will include a reception from 2-4 p.m. 
Lahr's work combines the visual language of digital culture with traditional painting techniques and references to illustration, print media and graphic design. Lahr's displayed pieces will combine darkly comic texts with appropriated images to create shifting narratives of working class male identity as shaped by popular culture.
Hoefle's work investigates the underlying and often hidden aspects of videogame structure. Hoefle uses a wide variety of media from the virtual to physical within the realm of sculpture from a (cyber) feminist point of view.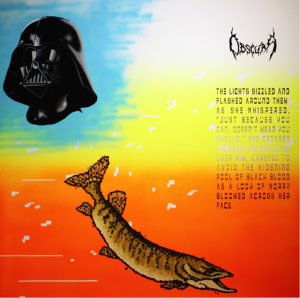 Lahr holds a B.F.A. in painting from Clarion University and Hoefle holds a B.F.A. in furniture design from the Savannah College of Art. Lahr and Hoefle both received M.F.A.s from Pennsylvania State University, Lahr in drawing and painting and Hoefle in sculpture.
In addition to both being working artists, Lahr is an assistant professor of painting at the University of Notre Dame and Hoefle is an associate professor of art at Saint Mary's College.
The Hershberger Art Gallery is near the north lobby of the Goshen College Music Center at College Avenue and 12th Street. Gallery hours are from 9:30 a.m. to 4 p.m. on weekdays and 2 p.m. to 4 p.m. on weekends. For more information, contact Marge Brandeberry, art office manager, at (574) 535-7400 or margemb@goshen.edu.                                                                                    
–  By Lexi Kantz