Tuesday, August 15, 2023
Shanklin Park / Schrock Pavilion, Goshen
9:30 a.m. – 3:30 p.m.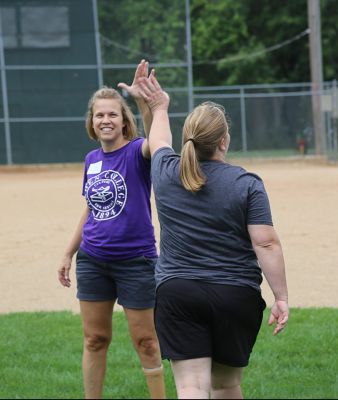 The retreat will be a celebration of our campus community and the beginning of a new school year together. Join us for a time of renewal, joy, connection and inspiration.
A reminder that employees who are 0.5 FTE and above are expected to attend, though everyone is invited and welcome. Retired employees and their spouses are invited to join us for as much of the day as you would like.
NOTE: Rain location will be in the Church-Chapel and Rec-Fitness Center
What to bring and other notes:
Please wear a Goshen College T-shirt. Overall casual and comfortable attire is very appropriate for the day.
Bring a water bottle, hats, mosquito repellent and sunscreen as desired.
There is plenty of parking, though please leave the spaces closest to the pavilion available for persons with a handicap or low mobility needs. If you are able, we encourage you to ride bike or walk to the park.
Schedule
9:30 a.m. —

Registration and socializing

10 a.m. —

11:30 p.m. —

Lunch (provided by AVIFresh)

12:45-3 p.m. —

Afternoon activities (you choose from various options; some offered only once)

12:45-1:45 p.m. —

Activity session 1

Biking
Coloring
John D. Roth book Q&A
Flower arranging
Disc golf (over both sessions)
Kickball
Lawn games
South Central Elkhart Historical Tour (over both sessions)
Stretching Exercises
Volleyball

1:45-2 p.m. —

Drink break

2-3 p.m. —

Activity session 2

Biking
Coloring
Flower arranging
Lawn Games
Loteria/Mexican bingo
Singing
Volleyball

3 p.m. — Closing: dessert (paletas), words from the president and singing the Alma Mater together