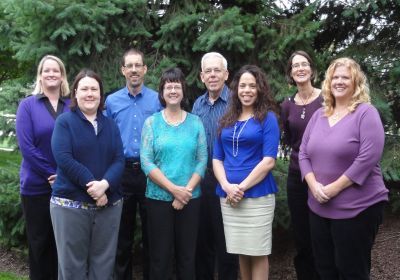 Goshen College has partnered with Goshen Family Physicians to serve as the primary medical service provider for students. GFP is located approximately 1.5 miles from campus.
Contact Goshen Family Physicians
Benefits
Choice of eight clinicians, six of whom are medical doctors and GC alums
Expanded clinical services and procedures based on need
"Phone RN" for assessment and counsel
24-hour clinician support in times of more severe need and assessment
Electronic medical record management and access
Bilingual services
Goshen Family Physicians provides primary health care for all ages, including pediatric, adult, medical and obstetrical care. They specialize in preventative healthcare as well as management of acute and chronic illness. This includes treatment for depression, ADHD and other mental health concerns.
Eligibility and Payment
All students must have a Confidential Health Form on file in the GC Health Services Office.
Download the Confidential Health Form
Students will need to use their medical insurance to cover payment of services at Goshen Family Physicians. Payment with cash, check, credit or debit card can be used for services that insurance does not cover.