There are a lot of hard things in Quito. For instance, my walk to the Fundación, where we have our classes, is up a very steep hill. My little commute is one of the best parts of my day, however, and it gives me time to reflect each morning.
On this Friday, my last day to make this walk, I marvel at how comfortable I've grown in my neighborhood. During my first few weeks in Quito, these streets felt unfriendly. Buildings here are primarily constructed from concrete and surrounded by walls armed with large shards of glass and humming barbed wire. No structure seems to be spared: not my house, not the small apartment building on the corner where I begin my ascent, not the Catholic church on the last section of hill.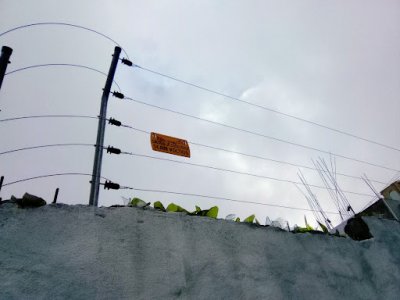 Every morning that I walked to the Fundación, however, I noticed another detail that softened the hard concrete. Red hibiscus flowers waved good morning, even if it had rained the night before. Grass sprouted between the faded orange-and-yellow pavers of a path that branches off from the sidewalk. This morning, I notice a plant growing amidst the green glass on top of a wall, and it feels like the final piece of the metaphor. The walls of Quito are really just walls, and I've found incredible generosity, deep caring, and a strong sense of welcome within them.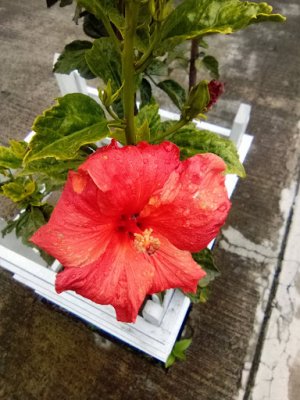 In the mornings, the papelería, small medical office, and hardware store in my neighborhood are all still closed, grey metal shutters impenetrable. The swings and concrete soccer pitch in my neighborhood park, surrounded by its incredibly tall chain link fence, are deserted. My first few times walking this route, I felt alone and no small amount of lonely. It's hard to be disconnected from my family and friends in the U.S.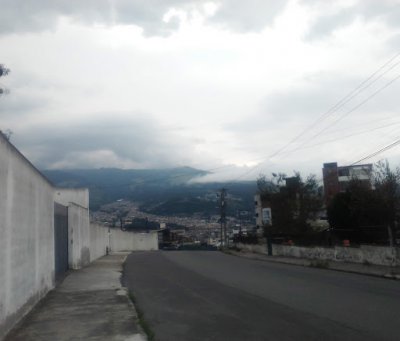 Over these six weeks in Quito, though, I've learned the heartbeat of my neighborhood. Yesterday, I heard the whistles and shouts of Thursday afternoon soccer practice on the two small fields at the top of the hill. This morning, I grin at the progress of the painters who've been slowly transforming orange walls to cream around the papelería. Tomorrow, I know the house across the street will host the whole family's Saturday barbecue, the cars lining the curb and the kids' shouts evidence of the delight they have in each other's company.
Living and learning in another language is hard, but that's a given on SST. It's a regular occurence to not know the word or phrase that best describes my thoughts. What I wasn't expecting is how hard being is in Spanish. One member of our unit described it as losing our personalities. When one's vocabulary is limited, one speaks in large brushstrokes. In Spanish, I have none of the nuance that I use in English; I can't finetune my language to express exactly what I want to say. Losing that communication feels unnatural and sometimes stops me from making the connections I want to make.
This morning, though, I walk to the Fundación rethinking my breakfast conversation with my host mom. Over toasted ham and cheese sandwiches and then over washing dishes, we talked about what parenting looks like in the U.S. and in Ecuador, at least with our specific families. It was a complicated topic grammar-, vocabulary-, and content-wise and yet I understood and felt understood in turn. That knowledge buoys me up my hilly commute for the last time. It turns out relationships can flourish even in hard places.
-Claire