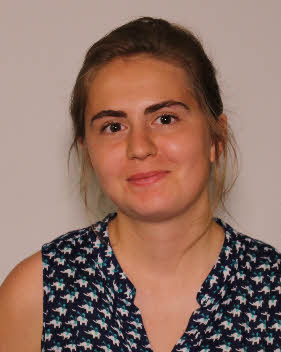 By Katie Yoder, a senior history major from Stryker, Ohio
Scripture: Hebrews 10:5-10 (NRSV)
From time to time, I think about stuff.
One thought I had recently is about how we relate the themes of Advent and Lent in our minds. Both are periods of waiting, extended times of uncertainty (a state all too familiar for most college students).
As I thought about this, I considered that Lent places a focus on personal sacrifice – doing without – that feels uncomfortable in the season of Christmas. In Lent, we anticipate the time of Jesus's death and resurrection with fasting, remembering our mortality along with our blessings. Lent mixes the bitter with the sweet, while we only expect the sweet during Advent.
For someone who is prone to over-committing like me, it's easy to be tempted into thinking there should be more struggle to Advent. Maybe we should wrestle with the meanings and consequences of a new child being born, marked as our savior.
But maybe, we should really in this period of waiting just accept our inability to always do or give something significant. Despite the effort, the knowledge and the sacrifice we invest to better serve God, we should always remain humbled that in this season we put our hope in an infant. We are capable of creating a lot of good in the world, but sometimes what God might value most from us is being and waiting for the plan to unfold. Maybe we need to recognize that sometimes it is better to receive than to give.
Scripture: Hebrews 10:5-10 (NRSV)
Consequently, when Christ came into the world, he said, "Sacrifices and offerings you have not desired, but a body you have prepared for me; 6in burnt offerings and sin offerings you have taken no pleasure.

7Then I said, 'See, God, I have come to do your will, O God' (in the scroll of the book it is written of me)." 8When he said above, "You have neither desired nor taken pleasure in sacrifices and offerings and burnt offerings and sin offerings" (these are offered according to the law), 9then he added, "See, I have come to do your will." He abolishes the first in order to establish the second. 10And it is by God's will that we have been sanctified through the offering of the body of Jesus Christ once for all.