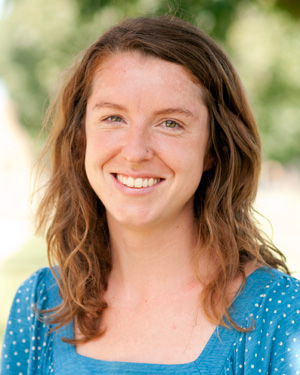 THIS WEEK'S THEME: Prepare the way of the Lord
DEVOTIONAL:
I have a friend named Felisa who stands at 4-foot-nothing, has a third-grade education and twice a week prepares a three-course feast for women who prostitute in Bolivia.
One day during our devotional time together, she offered this reflection on Matthew 3:
And so John the Baptist came, fulfilling the prophecy of Isaiah 40, making way for the Lord to come. And maybe it is with us, that if we cry out, we too will open caminos for God to enter the places and lives of our friends who prostitute. Maybe it is our job to clamor, to call, preparing the way for Christ to come here.
Maybe it is with us…
The day I left Bolivia, I presented my dear friend Vivi a machete. Te toca, I told her, "your turn." Not a typical sentimental collectible, but she understood. On behalf of the women, the children, the kingdom, make way…
I know a student leader who walked the halls early on a Sunday morning in August as new students were on their way to Goshen College. He prayed over and into these cell-sanctuaries we call home. On behalf of the new, the uncertain, the hopeful, make way…
I know students who everyday fight the anxiety and the loneliness and the addictions within themselves. On behalf of the fear, the desperation, the grip, make way…
We cry. Sometimes alone, sometimes together. Sometimes for ourselves, sometimes on behalf of another. Sometimes silently and sometimes right out loud. Come, Lord Jesus, Little Baby King, come. To me. To us. To another.