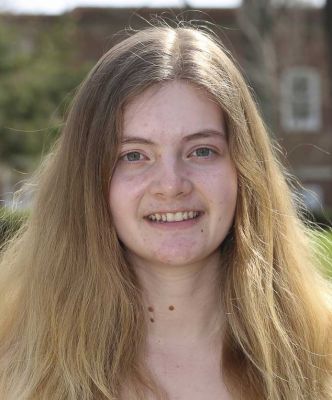 By Joelle Friesen, a senior molecular biology/biochemistry major from Normal, Illinois
Scripture: Psalm 121 (NRSV)
While sitting around a communal platter of rice and fish in rural Senegal, a missionary woman turned to me and sighed, "This place is just so full of despair," she lamented, shaking her head in resignation.
Chances are, we all can relate to this woman's mindset on some level. Sometimes, the world seems full of cries of pain. Oil pipelines, walls, travel bans, wars, famine… the list goes on. We lift our voices and cry out to the hills in frustration and protest. We wonder where our help will come from and wonder what we are to do.
But this picture of despair and helplessness is incomplete. Instead, the psalmist connects the narrative of injustice with one of agency and hope. A cry to the hills is answered with a resounding reassurance of the presence and love of God. In the same way, we are called to recognize and retain hope in our world and in our ability to create change amid struggle. By responding to despair with hope, love and justice, we empower ourselves and others to act as agents of change.
My shock at the missionary woman's comment taught me the importance of the mindset we bring, and helped me to realize how much joy, beauty and hope there is in our world. When I lifted my eyes to the sandy acacia-strewn desert, I saw the God who made heaven and earth.
This Lenten season, wherever you are, I invite you to join me in living out hope, lifting our eyes to the God who does not slumber.
Blessing (from Sarum Missal)
God be in my head and in my understanding;
God be in my eyes, and in my looking;
God be in my mouth, and in my speaking;
God be in my heart, and in my thinking;
God be at my end, and at my departing.
Amen.
Scripture: Psalm 121 (NRSV)
I lift up my eyes to the hills— from where will my help come?

2My help comes from the Lord, who made heaven and earth.

3He will not let your foot be moved; he who keeps you will not slumber.

4He who keeps Israel will neither slumber nor sleep.

5The Lord is your keeper; the Lord is your shade at your right hand.

6The sun shall not strike you by day, nor the moon by night.

7The Lord will keep you from all evil; he will keep your life.

8The Lord will keep your going out and your coming in from this time on and forevermore.