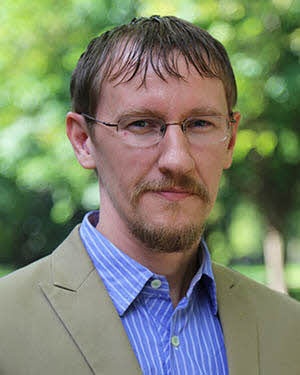 By Andrew Hartzler, associate professor of accounting
This week's theme: Let it be now!
Let's face it — as humans, we do not do well with waiting, especially when we want something. In this season of Advent we observe the practice of expectant waiting; waiting for the coming Christ, God's Word incarnate in flesh. As we wait expectantly on the celebration of the powerful way in which God's light flooded into the world at Christ's birth, our minds often turn to the things that crowd out that light. We are creatures who do battle in our minds, waging war on the darkness that tries to seep in. We push back anxiety and fear: fear of the unknown, fear of elements beyond our control, and fear of the evil that permeates our world. We are dismayed by the depravity of humanity and we seek desperately to find the light.
The good news is that the light has already come, God's Holy Spirit is in our midst. The challenge we face is to push aside the distractions of our lives often enough to see the light. It is so easy to remain trapped in the darkness, numbing the pain with lesser gods of pleasure, power and empty activities. We were not created, however, to be self-sufficient. We have an innate need for God. If we didn't need Christ's light and Spirit we would be like God, able to control all the complexities of our existence. But that is not the case, we are desperately in need of God's presence.
So as we celebrate what Advent commemorates, let us cry out to God with urgency: "Fill my emptiness, wrap me in your loving embrace, help my blind eyes to see so that I may be made whole in your Holy presence." No more waiting, Lord Jesus, Let it be Now!