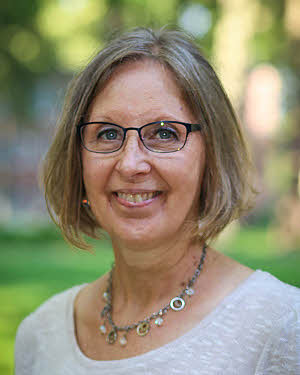 Scripture: Matthew 1:18-25 (NRSV)
DEVOTIONAL:
Recently, my husband and I helped out at a children's game night at our church. The young participants were offered prizes from a bucketful of candy. Some kids knew immediately what to snatch from the pile of treats, while others took a painstakingly long time to decide. It was tempting to make the choice for them to relieve their agony of indecision.
As an adult, I can recall the discomfort of vacillation when making big life decisions. Like the marriage proposal – even though I anticipated it, the moment evoked anxiety. Was I making the right choice? The long-term effects are so significant! Even harder was the decision to marry the second time, when life and circumstances were much more complicated.
In the text, Joseph wrestles with how to handle the delicate situation of a pregnant fiancé. He makes a noble plan, and God intervenes with clear instructions through a dream and Joseph chooses to obey, in spite of the humiliation and judgment he and Mary will have to endure from their community. The story moves ahead to the eventual, glorious scene of Christ's birth.
If only a heavenly vision would show us what to do during life's hard choices. While such a dream is not impossible, God gives us other great resources to draw from. Joseph had the rich history of ancestors who were examples of righteous living. So we can gain wisdom and encouragement from the lives of God's people in Scripture and those living now. God's Word enlightens us (Psalm 119:105). Even at night, we receive instruction (Psalm 16:7). And the very familiar verse from Proverbs 3:6:
"Trust in the LORD with all your heart,
and do not rely on your own insight.
In all your ways acknowledge him,
and he will make straight your paths." (NRSV)
Can we not trust that the One who wrote and produced the greatest story ever told will send us the direction and help we need to follow the plans God has for our lives? May you find comfort today in knowing our God is big enough to make a sure path for you. May the One who directed the details of the Advent story continue to tell the good news through us who seek to follow and obey.
Scripture: Matthew 1:18-25 (NRSV)
Now the birth of Jesus the Messiah took place in this way. When his mother Mary had been engaged to Joseph, but before they lived together, she was found to be with child from the Holy Spirit. 19Her husband Joseph, being a righteous man and unwilling to expose her to public disgrace, planned to dismiss her quietly. 20But just when he had resolved to do this, an angel of the Lord appeared to him in a dream and said, "Joseph, son of David, do not be afraid to take Mary as your wife, for the child conceived in her is from the Holy Spirit. 21She will bear a son, and you are to name him Jesus, for he will save his people from their sins." 22All this took place to fulfill what had been spoken by the Lord through the prophet: 23"Look, the virgin shall conceive and bear a son, and they shall name him Emmanuel," which means, "God is with us." 24When Joseph awoke from sleep, he did as the angel of the Lord commanded him; he took her as his wife, 25but had no marital relations with her until she had borne a son; and he named him Jesus.