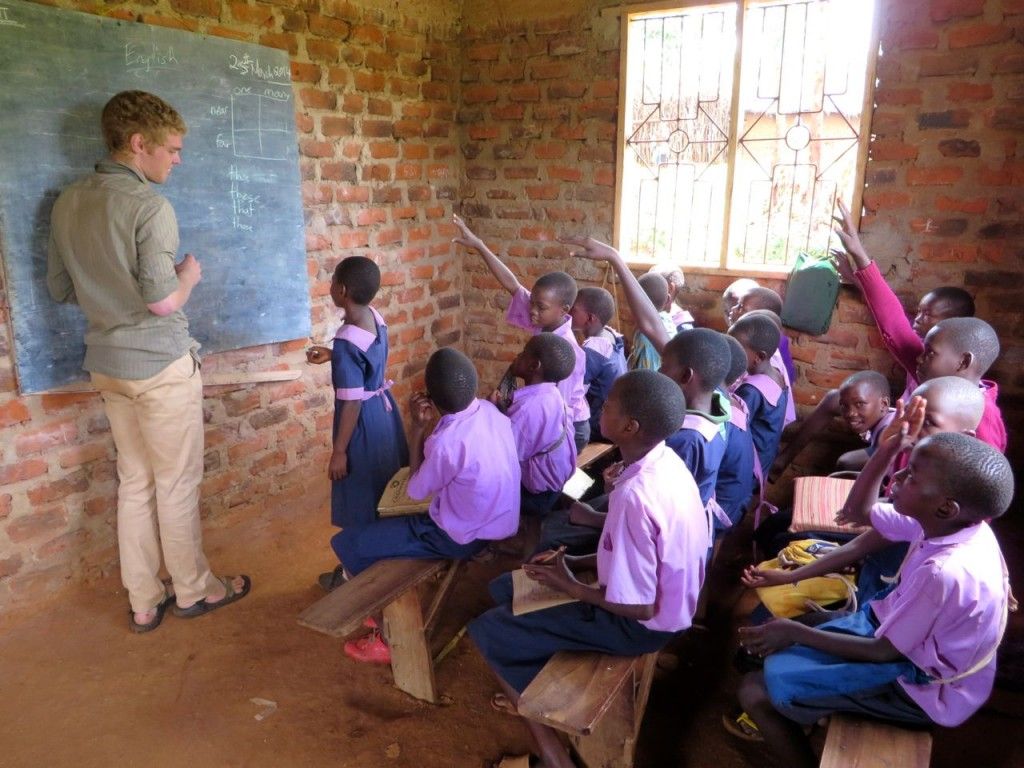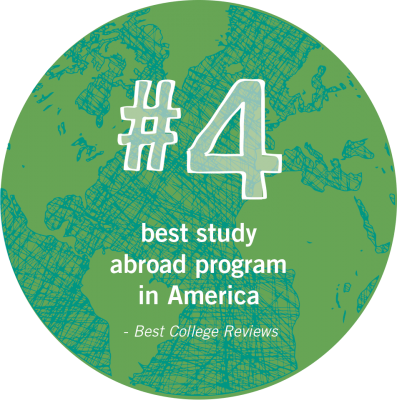 If you're a Goshen College student, you'll find that "global awareness" isn't a course you take, or a club you join. It's how you live.
Academically, socially and spiritually, you will be prepared to live and work in an intercultural world. More than 80 percent of our students participate in our unique study abroad program for a semester in such countries as China, Peru and Tanzania. Students from all over the world call Goshen home — and ours is an increasingly diverse community.
If you want to change the world, it helps to have lived there
That's one reason we choose developing countries, like Peru, China and Tanzania, as destinations for our top-ranked study abroad program: Study-Service Term (SST). You will be pushed out of your comfort zone in the best ways possible.
Founded in 1968, SST is one of the longest-running study abroad programs in the country. Unlike most other programs, SST takes place over an entire semester and emphasizes total cultural immersion. In all locations, you'll stay with host families, not in residence halls, and have the chance to absorb day-to-day life as a member of the community.
SST also focuses on service learning and the opportunity to make a contribution to your host community. The second half of the semester could find you helping at a health clinic, teaching English to local school children or working in ecotourism.
>> Learn more about Goshen College's unique Study-Service Term
Making the world your classroom
In addition, students can take global courses on campus or three-week intensive and innovative courses around the country and the world each May term, like Arts in London, Business in Spain, Economics in Ecuador, Nursing in Nepal or the History of the Southwest. Many of these courses are available to students who may not be able to participate in the SST program.
>> Learn more about May term options
You don't have to be a world traveler to be a global citizen
In fact, you can stay right here on campus and the world will come to you. It will start during the fall of your first year as you take your first Core class, preparing for college success, looking at your own identity and strengthening your skills to build relationships with people from all backgrounds. And because so many professors have spent time abroad, they incorporate those experiences into the classroom.
But the opportunities for world engagement extend far beyond the classroom. You can attend the annual International Student Club Coffeehouse, with dinner and a variety show put on by students, and experience cultures from around the world. Every January, classes are canceled and we hold an all-school celebration of Martin Luther King Jr. Day focused on the important values and ideals that characterized King's life and work. Or join a student club, like the Black Student Union, the Latino Student Union or the International Student Club, to connect with other students who share your interests and passions, and want to take action together.
If you come with an open heart, you will leave prepared to embrace the world.