"Trouble I've Seen: Naming the Nightmare; Re-imagining the Dream"

Each year Goshen College honors the life and work of Martin Luther King Jr. by holding an all-school Study Day, emphasizing the values and ideals that characterized King's work.
January 16-18, 2016
Featured Speakers:
Sofia Samatar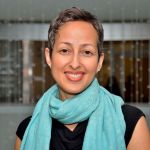 Sofia Samatar, a 1994 graduate of Goshen College, is the author of the novel A Stranger in Olondria, winner of the William L. Crawford Award, the British Fantasy Award, and the World Fantasy Award. She is also a Hugo and Nebula Award finalist and the recipient of the John W. Campbell Award for Best New Writer. She co-edits the journal Interfictions and teaches at California State University Channel Islands, where her interests include African and Arabic literature, Afrofuturism, and speculative fiction. Her new novel The Winged Histories is forthcoming in 2016. She can be found on Facebook, Twitter, and at www.sofiasamatar.com.
Drew G. I. Hart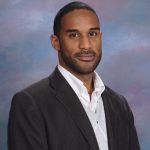 Drew G. I. Hart is a PhD candidate in theology and ethics at Lutheran Theological Seminary at Philadelphia, part-time professor, blogger, and activist. His writing and speaking are informed by his ten years of pastoral ministry experience and his ongoing commitment to following Jesus in society. His academic research and writing is at the intersection of Black theology and Anabaptism. He received his Masters of Divinity with an urban concentration from Biblical Theological Seminary, and a Biblical Studies degree from Messiah College. His blog, Taking Jesus Seriously, is hosted by Christian Century while also contributing to The Mennonite blog, and he speaks regularly in churches, universities, conferences, and seminaries. His recent book, Trouble I've Seen: Changing the Way the Church Views Racism (Herald Press, 2016), uses personal experiences and the combination of anti-racism theory and Christian theology together to challenge the church towards a more faithful way. His writing has also appeared in Sojourners and in books such as Living Alternative: Anabaptist Christianity in a Post-Christendom World (2014) and Exploring the Gospel of Peace (IVP Academic 2016). He also can be found on Twitter, on his Facebook page, and at www.drewgihart.com. He and his wife, Renee, have two young sons, Micah and Dietrich, and live in Philadelphia.
Schedule of Events:
Saturday, Jan. 16, 2016
Public Reading
7:00 p.m., Newcomer Center Room 19
Featuring: Sofia Samatar

Sunday, Jan. 17, 2016
Gospel Concert
7:00-8:30 p.m., Umble Center
Featuring: Goshen College ensemble Voices-n-Harmony with special guests
Free admission. The show will be immediately followed by a dessert reception.
Monday, Jan. 18, 2016
Community Breakfast
7:30-8:30 a.m., Church-Chapel Fellowship Hall
Featuring: Sofia Samatar
The breakfast is open to the campus and the wider community.
Advanced tickets required
Before January 11: $18 per ticket or $144 per eight-person table.
After January 11: $22 per ticket or $176 per eight-person table.
Please make reservations via the Welcome Center or call: 574.535.7566.
Buy tickets online:
Spoken-Word Coffeehouse
9:00 a.m., Church-Chapel Fellowship Hall
Featuring: GC students in a program of poetry and other readings
Convocation

10:00 a.m., Church-Chapel
Featuring: Drew G. I. Hart
Workshops and lectures

"Regeneration: Imagining Black Futures"
11:30 a.m., Church-Chapel Fellowship Hall
Featuring: Sofia Samatar  
"Town Hall Meeting: GC Campus Climate"
1:45 p.m., Church-Chapel Fellowship Hall
Featuring: Goshen College Faculty and Students
For more information, contact DaVonne Kramer at dkramer@goshen.edu or 574-535-7030.
*Students may receive up to 4 convocation credits throughout the weekend.  Convocation credit is available for all of the events listed above.
---

Rev. Martin Luther King Jr. visited Goshen College on March 10, 1960. At the time, King was leading the struggle for racial equality throughout the South.
Past MLK Jr. Study Days
2016 – Guests: Sofia Samatar and Drew Hart
2015 – Guests: Ewuare Osayande and Rev. Kanyere Eaton
2014 – Guests: Anthony Brown and Rebecca Kubacki
2013 – Guests: Dr. Wilbert Smith and Dana Johnson
2012 – Guest speaker: Vincent Harding
2011 – Guests: African-American religious historian Dr. Quinton Dixie and Latino fiction writer Manuel Luis Martinez
2010 – Guests: baritone Anthony Brown, Latina poet Brenda Cárdenas and the Indianapolis youth-led group Latino Youth Collective
2009 – Guests: director of the Indiana University-South Bend Heritage Center Monica Tetzlaff and Triple G Mime Group
2008 – AfriCaribe and African-American theologian Dwight N. Hopkins
Related commentaries by President Jim Brenneman:
Community should honor the vision and ideals of Martin Luther King Jr. (The Goshen News, Jan. 14, 2007)
King visit historic moment for Goshen College (The Elkhart Truth, Jan. 14, 2007)
King's dream remains alive for this son of the South (The South Bend Tribune, Jan. 15, 2007)