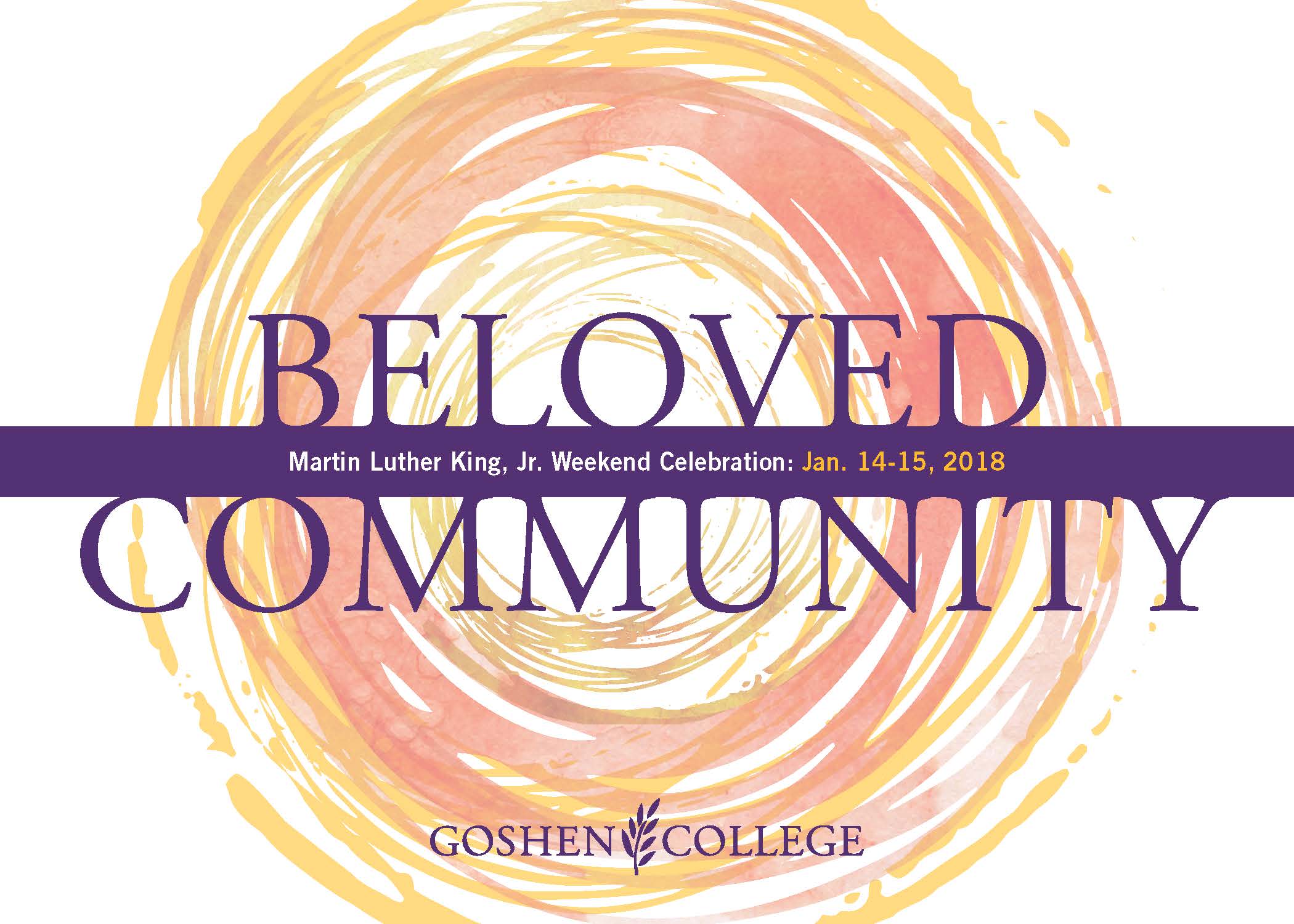 Each year Goshen College honors the life and work of Martin Luther King, Jr. by holding an all-school study day, emphasizing the values and ideals that characterized King's work.
January 14-15, 2018
Featured Weekend Speaker:
Leonard M. Dow
Stewardship and Development Specialist,
Everence Financial
Schedule of Events:
(Coming soon)
For more information, contact DaVonne Kramer at dkramer@goshen.edu or 574.535.7030.
*Students may receive up to 4 convocation credits throughout the weekend.  Convocation credit is available for all of the events listed above.
---

Rev. Martin Luther King Jr. visited Goshen College on March 10, 1960. At the time, King was leading the struggle for racial equality throughout the South.
Past MLK Jr. Study Days
2017 – Guest: Sarah Thompson
2016 – Guests: Sofia Samatar and Drew Hart
2015 – Guests: Ewuare Osayande and Rev. Kanyere Eaton
2014 – Guests: Anthony Brown and Rebecca Kubacki
2013 – Guests: Dr. Wilbert Smith and Dana Johnson
2012 – Guest speaker: Vincent Harding
2011 – Guests: African-American religious historian Dr. Quinton Dixie and Latino fiction writer Manuel Luis Martinez
2010 – Guests: baritone Anthony Brown, Latina poet Brenda Cárdenas and the Indianapolis youth-led group Latino Youth Collective
2009 – Guests: director of the Indiana University-South Bend Heritage Center Monica Tetzlaff and Triple G Mime Group
2008 – AfriCaribe and African-American theologian Dwight N. Hopkins
Related commentaries by President Jim Brenneman:
Community should honor the vision and ideals of Martin Luther King Jr. (The Goshen News, Jan. 14, 2007)
King visit historic moment for Goshen College (The Elkhart Truth, Jan. 14, 2007)
King's dream remains alive for this son of the South (The South Bend Tribune, Jan. 15, 2007)