Get ready and get recognized by employers
Goshen College is launching a new career readiness program this year that will help you stand out to employers and graduate schools.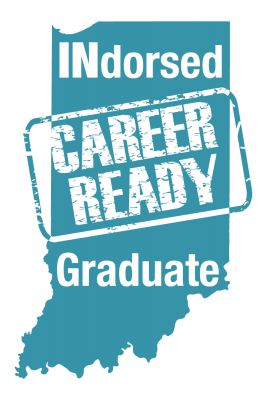 What is it?
The INdorsed Career Ready Graduate program is a statewide standard used by colleges and universities to certify students' preparation for professional work in designated competencies.
Participating Indiana schools implement the program in unique ways, but every school uses the same core requirements to ensure that INdorsed Career Ready Graduates achieve the same level of career preparation.
How does it work?
INdorsed leads you step-by-step through the career preparation process during your college years.
To help you stand out to employers and grad schools, you will:
Identify strengths and enhance marketable skills
Build and document professional experience
Learn how to convey your value
Be mentored by career services professionals who specialize in finding work
As a student, what's in it for me?
Endorsement of your career readiness as a highly desirable employee – the kind of workers employers are seeking. Employers tell us that a college degree alone no longer represents the full measure and potential of professional competence in today's complex workplace. They're looking for additional validation before hiring. The INdorsed certification provides that validation.
Additionally, finding work you love is more choice than chance. It's secured through knowledge, planning and practice – long before you begin looking.
Who can participate?
While any student can enroll, it's intended for students who want recognition for and commit to going the extra mile with career preparation. You are likely already completing many of the requirements – why not commit to the fullest career preparation you can achieve and get public recognition for it?
Can you guarantee I'll find work I love after I graduate?
Of course not. But not preparing is also a choice – and not one we'd recommend.