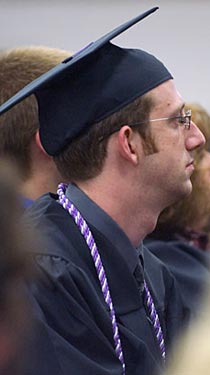 Entrance exams can play a large part into your graduate or professional school acceptance. Each school and program has different entrance exam requirements. After you have chosen the schools you plan to apply to, consult the specific programs to verify which test(s) are required.
Use this section to learn basic information about the most common tests and how to prepare for them.
What test(s) should I take?
The list below includes the most common entrance exams. Click on the name of each test for information about scheduling, locations, and costs.
Preparing for an entrance exam
The most effective way to prepare for an entrance exam is to practice test taking skills. Standardized tests are intimidating because they are timed. Familiarize yourself with the amount of time you will have for each section and practice working under pressure.
One of the best ways to prepare is to take a series of practice tests under test-like conditions. Working through problems from sample tests will show you how the instructions and problems are set up and suggest strategies for approaching each section of the test. You can take a sample GRE test online from Princeton Review.
There are GRE, LSAT, GMAT and MCAT test preparation services and classes located around the nation. Listed below are just a few organizations offering these services (sometimes for a fee):
In addition, the Goshen College library has a number of test preparation books. Search the library catalog by typing the title of the exam in the keyword search box and choosing "Title keyword." The library has sources for the GRE, GMAT, LSAT, and MCAT.