Augusta Nafziger is a junior writing and music double major from Weyers Cave, Virginia.
Our second day in Guatemala began with a delicious breakfast (thank you Reyna and Ingrid!), followed by a guest speaker lecture by Israel Ortiz, a professor at Universidad de San Carlos. His presentation introduced us to some key statistics about Guatemala, including its population (the largest in Central America) and youth-leaning demographics (70% of the population is under 30). The focus of Israel's presentation was paradox: How do we hold Guatemala's many contrasts in tension with each other? He described the country as both wealthy and unequal, culturally rich and structurally racist, deeply religious and supportive of a culture of violence; Guatemala is home to all of these paradoxes and more. It was a fascinating lecture, and we all had lots of questions for Israel when the presentation was over!
After a brief break, we headed out for lunch in downtown Guatemala City. We got to try a lot of Guatemalan cuisine, including tamarind juice, sopa de papa, carne asada, and tres leches cake.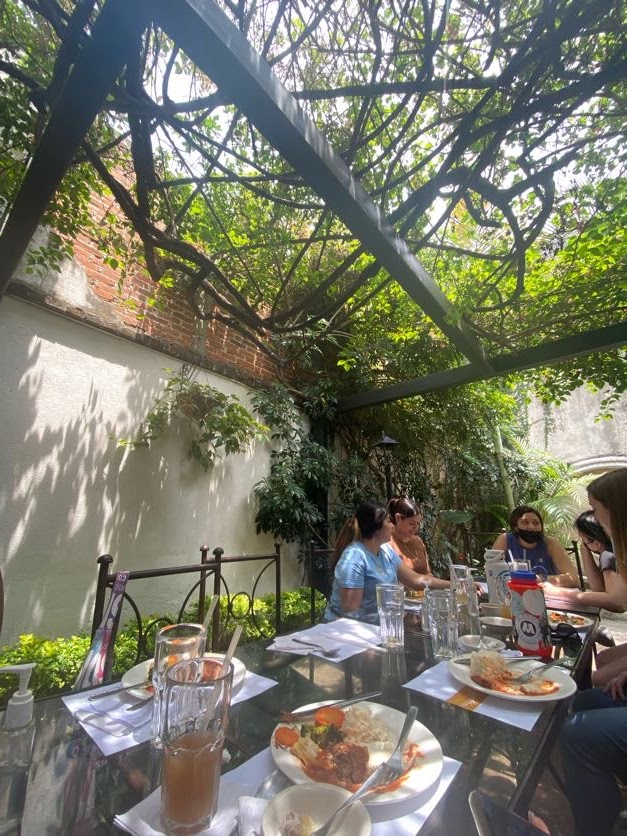 Next, we walked to the Plaza Mayor de la Constitución, the city's main plaza and a remnant of colonial years, in which a central square was mandatory in many towns. We toured the Palacio Nacional de la Cultura — Guatemala's National Palace and the meeting place for many important government functions. The palace was commissioned by President General Jorge Ubico in 1932, and construction took place from 1939 to 1943. Ubico was very particular about the design of the building; his fingerprint can be found on every single door handle in the palace!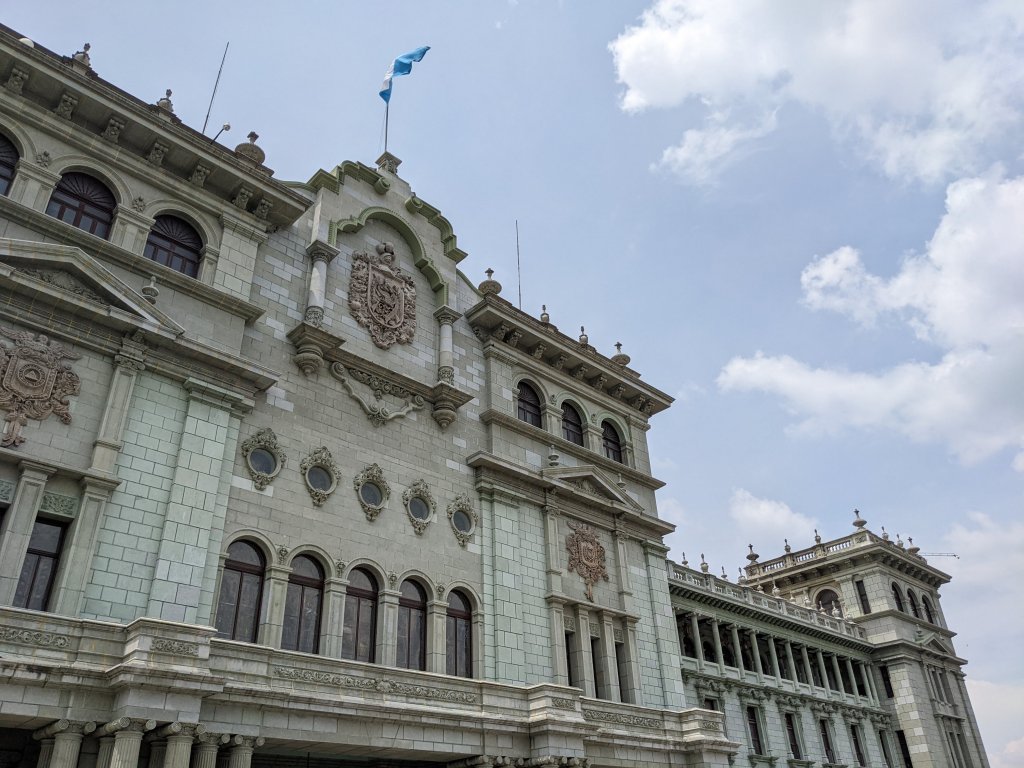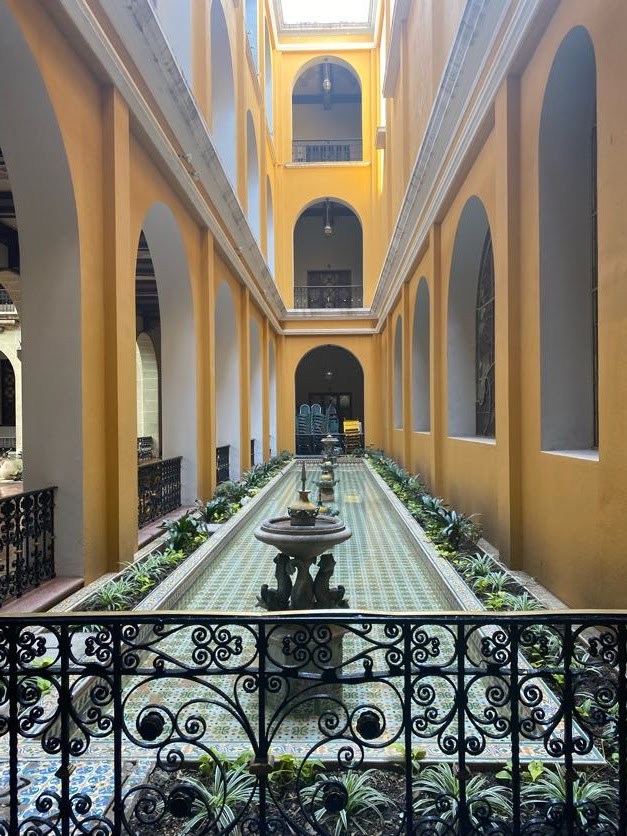 After our tour, we visited the Mercado Central, a historic underground market near the plaza. We were asked to complete a task for our "plunge activity" — buying a fruit that we had never seen before (and remembering the name of the fruit!). I used five quetzales to purchase a mamey fruit. We were then free to walk through the rest of the market, where vendors were selling flowers, purses, keychains, shoes, bracelets, and many other products.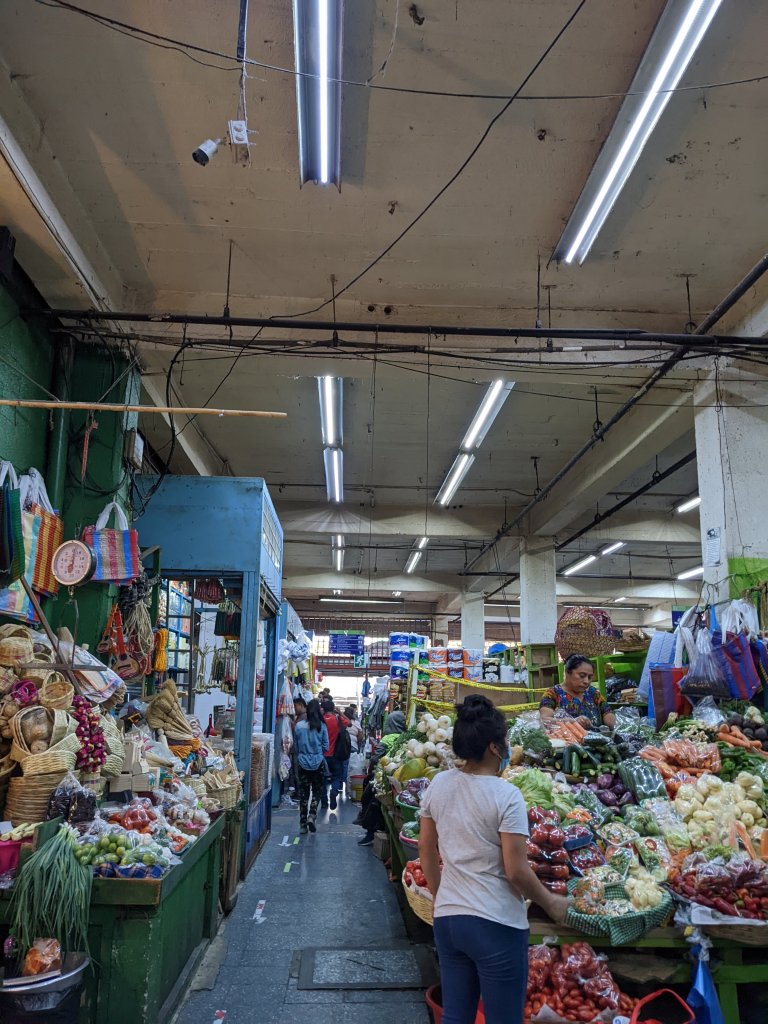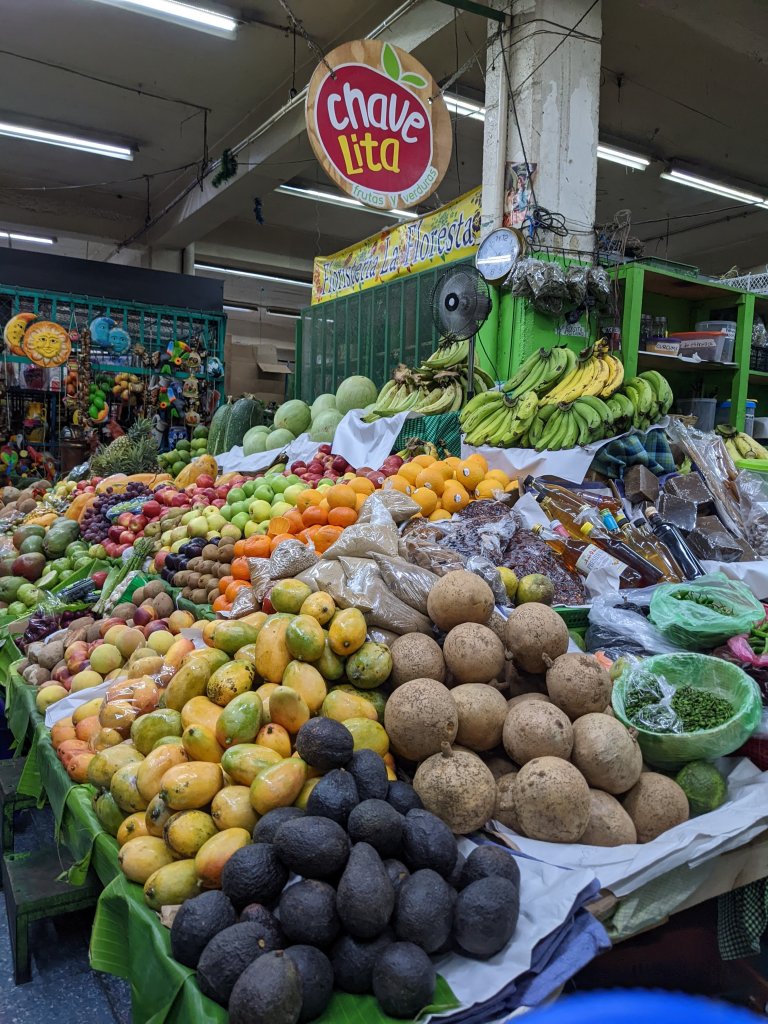 At 4 o'clock, we piled into the van and headed back to Semilla, where we journaled and talked about our day. At dinner, we got to try some of the new fruit that we had bought in the market! (It's going to be hard to go back to fruit in the states after this May term!)