We're here! Yesterday's one-stop flight to Guatemala was uneventful — almost easy — and we arrived at 9pm hora de Guate (11pm Eastern) although it was closer to 1pm Eastern by the time we made it to CASAS and took this picture. . .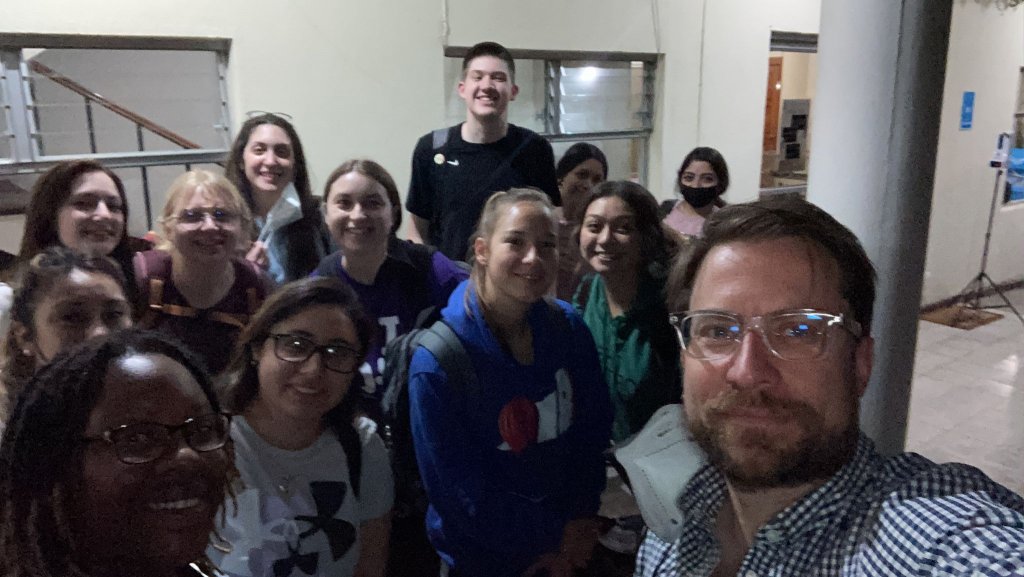 After orientation this morning we were treated to a fascinating presentation about race and history in Guatemala by Cesar García, a young scholar-educator who wove his own family's story into the larger picture of race and ethnicity in Guatemala's past and present. It's not an easy way to begin learning about a country but it's important to understand the roots of inequality and, as he put it "why we are the way we are." (BTW: Given the theme of this SST — Youth and Resilience — most of the talks and presentations to our group will be delivered by young adults.)
After changing money and enjoying a lunch of chicken in white sauce, we headed out for a visit with Puertas de Esperanza, a non-profit that works with children of families working in the Terminal de Mayoreo, which is, as one student put it, a kind of "Guatemalan Costco". It's a gigantic market in which fruits, vegetables, and other goods are sold at a discount to resellers. It's also a place of last resort for those who can't find work in the formal job market. We met Guatemalan young adults (and an MCC SALTer from Indiana) who work with children and youth to help them stay in school when their parents are either too busy or ill-equipped to help them succeed in their studies. They also help women with young children find and fund safe day care options while they work. Here is a picture of one of the women connected with the program. We bought rellenos — a sweet snack made of plantains and black beans — from her to enjoy for dessert.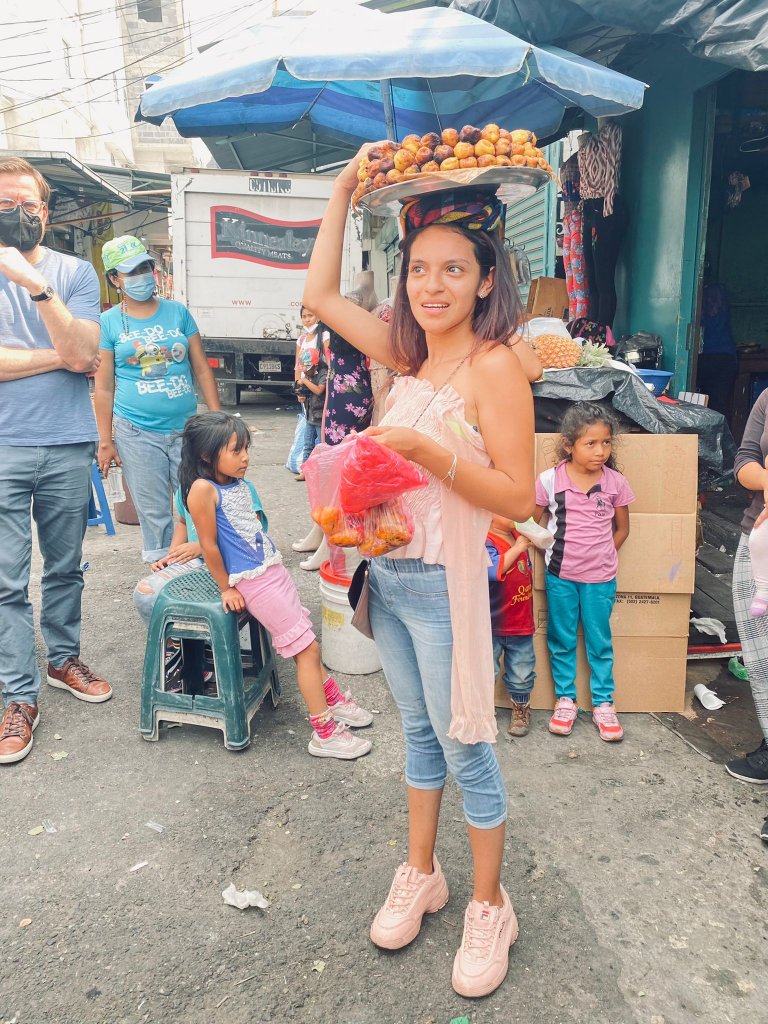 We also bought plenty of fruit to bring back for snacks and dinner. There is nothing like tree-ripened mangos, bananas and pineapple! A couple of students also brought back some plantains and used the kitchen to fry them up. Delish!
Today's Blogger: Robert Brenneman (CJRJ Director and Professor of Sociology)