Frequently Asked Questions
What are the dates? The Sustainability Leadership Semester takes place during the fall semester of the academic school year. For more information, please visit the application and registration page.
What is the deadline for receipt of my completed application?  Please visit the application and registration page for this information.
Where are the courses delivered? Merry Lea Environmental Learning Center of Goshen College will be your home base for 14 weeks. You'll live in the cottages at Rieth Village and study in Merry Lea's classrooms—indoor and outdoor! You'll visit local organizations and individuals. You'll canoe Noble County's navigable rivers. To some extent, all of the Elkhart River Watershed will be your classroom.
Are students required to live at Merry Lea? Yes; communal living on site within the ecosystems you will be studying is a critical part of the program. Direct questions on this policy to Joel Pontius:
What should I be sure to pack? You will want to bring all of your own linens (i.e. sheets, towels, pillows), a bicycle if you own one, food for personal meals and snacks, a laptop if you own one, a lunchbox, a swimming suit, and good quality rain gear. Any further questions can be directed to Tom Hartzell: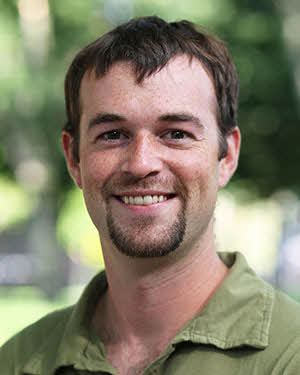 What do I not need to bring? At Rieth Village, you will be provided with refrigerators, microwaves, pots and pans, cooking utensils, dinnerware, silverware, cleaning supplies, dishwashing supplies, laundry detergent, a bed, a dresser, a desk, and a desk chair. Any further questions can be directed to Tom Hartzell.
What is the time expectation? Expect to live a focused life during these 14 weeks. You'll do plenty of reading and writing, but those hours might also include paddling, interviewing a local farmer, conducting water quality tests, attending a town meeting—or just sitting and watching a muskrat. Extensive time commitments elsewhere are not recommended. Students should plan to be available Monday through Friday throughout the semester as well as the weekends indicated on the calendar.
How many credits do I earn? You'll earn 15 credits for the five courses of the Sustainability Leadership Semester. For more information, please visit the SLS Courses page.
How do these courses fit with a plan of study at Goshen College? There are two ways that SLS can contribute to your Goshen College degree programs. One way is for it to be a major portion of the Sustainability Studies Major. The other is for it to be the large part of a Sustainability Minor.
One of your courses has to do with faith. What if I am not a Christian? You don't have to be a microbiologist to benefit from a course in microbiology; neither is it assumed that all members of the cohort will have faith commitments. You do need to be open to learning from people whose faith is central to their thinking and to their responses to environmental degradation.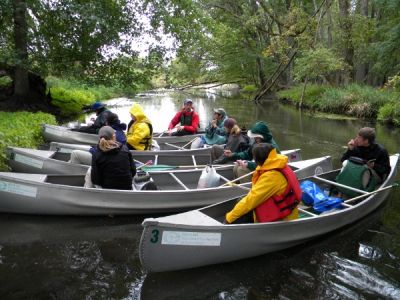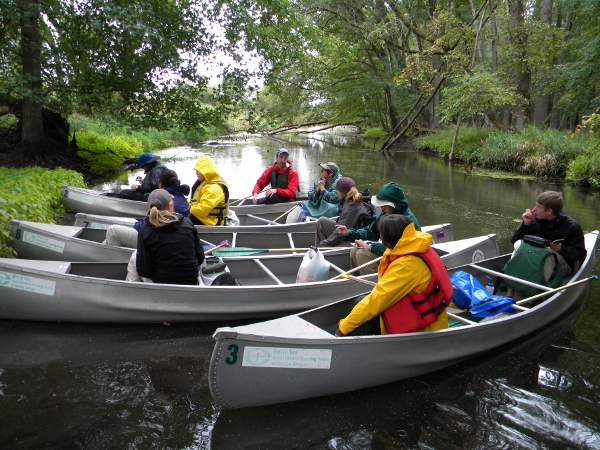 What kind of field trips do you take? We go on weekly field trips to visit a wide variety of sustainability professionals in our region, which is a great networking opportunity for our students. These visits provide real world context and examples of material being covered in class.
What educational background is expected? Sustainability is inherently and beautifully interdisciplinary: all educational backgrounds are welcome in this program. For example:
An education major might come to experiment with the unique pedagogy.
A business major should have many reasons to develop a knowledge of sustainability.
A religion major might be intrigued by the practical theology and creation care emphasis in the program.
A student of social work could broaden his or her understanding of policy and social change.
A peace studies major could learn about the conflicts inherent in environmental issues.
Are there prerequisites? The program is designed for students with junior (or senior) standing. Sophomores may be accepted on a case-by-case basis.
Will this experience give me a minor in sustainability? If you have a major other than Sustainability Studies at Goshen College, you can use SLS toward a minor. You will be required to take just one additional course selected from a list of possible on-campus courses to fulfill the requirements for the minor.
I don't attend Goshen College; must I enroll at GC in order to participate? Yes, but only for the semester. Credits are then transferable to your home institution. For more information, please visit the application and registration page.
What if I have already graduated from college.  Can I still attend? Yes, you can participate in this program and earn a SLS Certificate to enhance your resume. For more information, please visit the application and registration page.
Can I take just part of the program? For this program, that's a little like asking if you can take just a gear or two out of a clock. This is an interdisciplinary, integrated experience. It's all or nothing.
What does the Sustainability Leadership Semester cost? The tuition cost is the same as a full semester on the Goshen College campus. For more information, please visit the tuition and financial aid page.
Is room and board included in the cost? Room and board is a separate cost. Students will be required to buy what amounts to a partial meal plan that will cover the cost of the shared meals. Students will be responsible for the cost of purchasing food for the rest of the meals. Fresh vegetables will be available from the greenhouse and kitchen gardens until the growing season ends.For more information, please visit the tuition and financial aid page.