Marine Biology Semester (NEW!)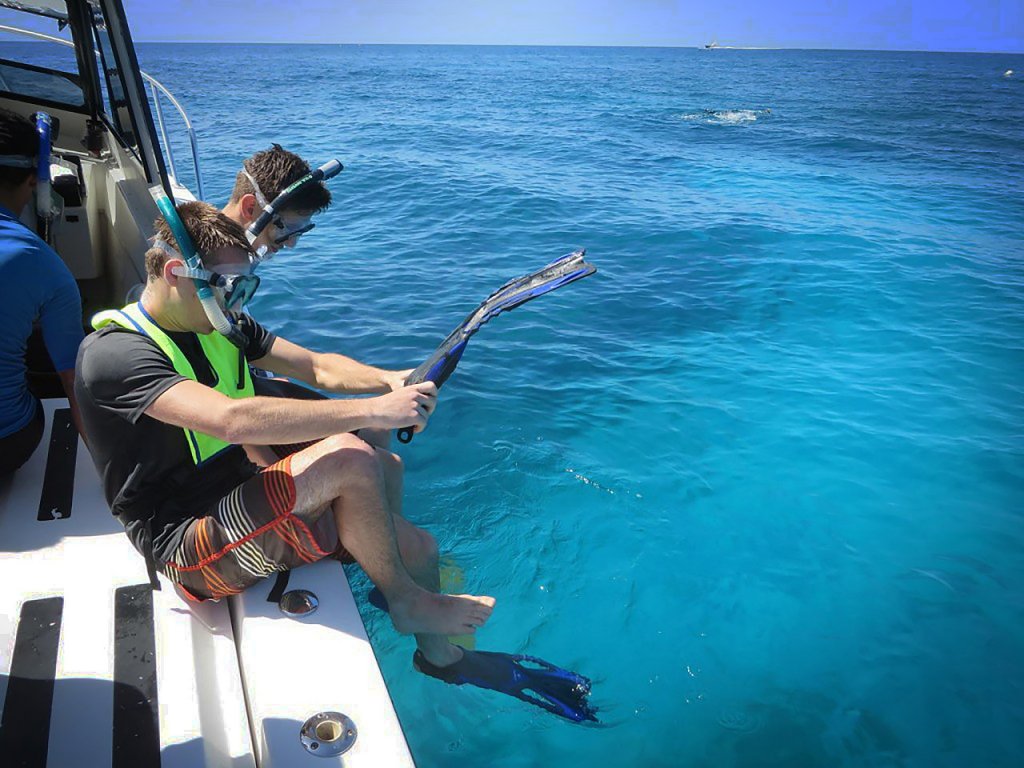 Immerse yourself in research and study in a Florida Keys marine biology station for a semester. Building on a 50-plus year old marine biology program at Goshen College, the college is partnering with Old Dominion University (ODU) to offer a new Marine Biology Semester in the Florida Keys (beginning in 2019-20). During this semester-long residential program, Goshen College environmental and marine science majors with a marine biology track will take courses alongside ODU students, complete an internship with a local marine organization and design their own research project — all the while living at the college's unique J.N. Roth Marine Biology Station in the culturally rich and diverse setting of Layton, Florida.
The Marine Biology Semester is offered annually in the fall semester for 12 weeks, beginning in the fall of 2019.
Courses
The courses during the semester include intensive field classes and taught all day and often into the evening. The courses could include: invertebrate zoology, marine ecology, an internship with a local marine science agency, and the opportunity for independent research. SCUBA training is available for students interested in that for an extra fee on the weekends.
Internship
Students complete a 120-hour internship during the semester and receive three credits. Possible internship locations include: Florida Keys National Marine Sanctuary, Florida Marine Research Institute, National Park Service, REEF, Mote Marine Lab, Keys Marine Lab and Florida Sea Grant, etc.
Research
Throughout the semester students complete an independent research project, with guidance from the graduate teaching assistant. This culminates in a paper presentation at the end of the semester. This work will serve as the basis for your senior thesis, which you will complete back on campus in the year following the Marine Biology Semester.
For more information