Juanita Lark Welcome Center
Visiting our campus? Start here. The Juanita Lark Welcome Center will help point you in the right direction. And learn more about who Juanita Lark was here.
COVID-19 update: Our Admissions Office & Welcome Center is open following Goshen College safety guidelines. We look forward to meeting you.
Tickets for Goshen College events are now available through the Box Office, by calling (574) 535-7566 and online at goshen.edu/tickets.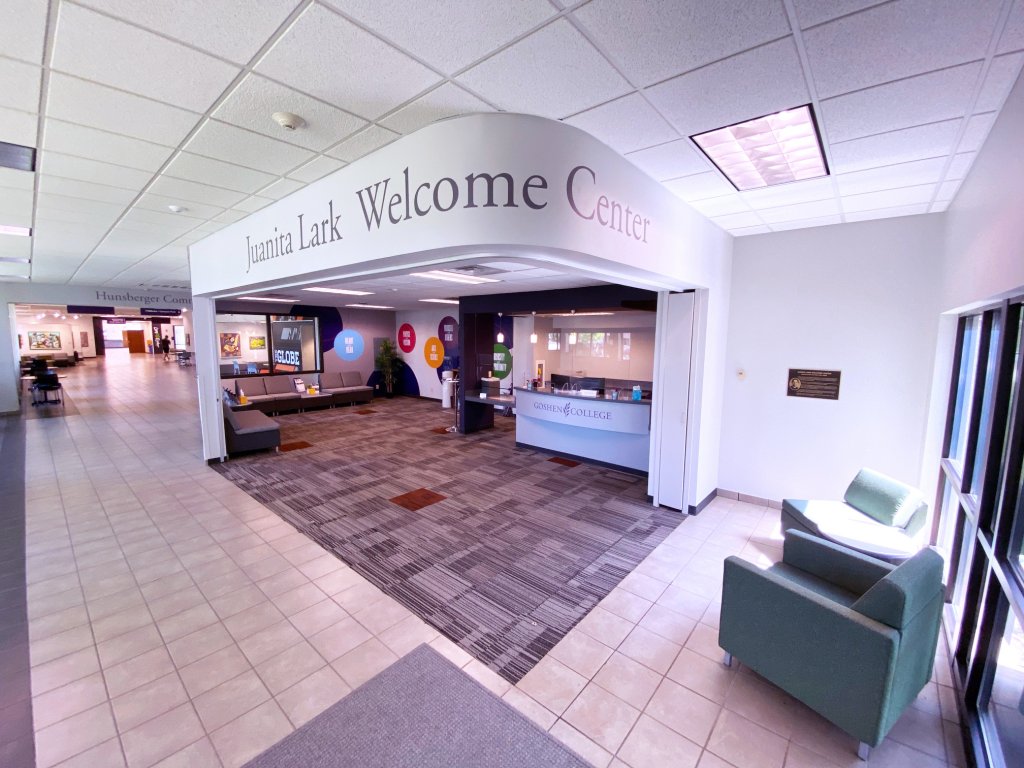 Contact Info
Juanita Lark Welcome Center
Phone: (574) 535-7000
Open Hours
Monday-Friday: 9 a.m. - 4 p.m. (closed on national holidays)
Main Address
1700 South Main Street
Goshen, IN 46526