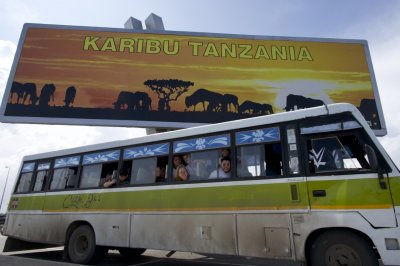 Thursday January 12, 2023
We were delighted to welcome the SST Tanzania 2023 team this afternoon at the airport and they arrived right on time! After a brief pause for hydration and a few snacks, we rode our daladala (bus) to town.
Students quickly settled in to the YMCA – the cold showers were refreshing after the long travel. The day ended with a meal together at a downtown open air restaurant, with succulent East African cuisine. The menu was diverse, some had fish, chicken, and/or rice with beans. We ended the day early with free time in the evening and, for some, an early bedtime! Today's activities were few, but what a big step – the journey has begun!  Friday and Saturday will be filled with a variety of orientation activities, then Sunday we'll attend church together and the students will go home with their host families.
– Ryan for the SST team