The Mwalimu Julius Nyerere Foundation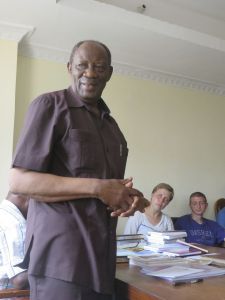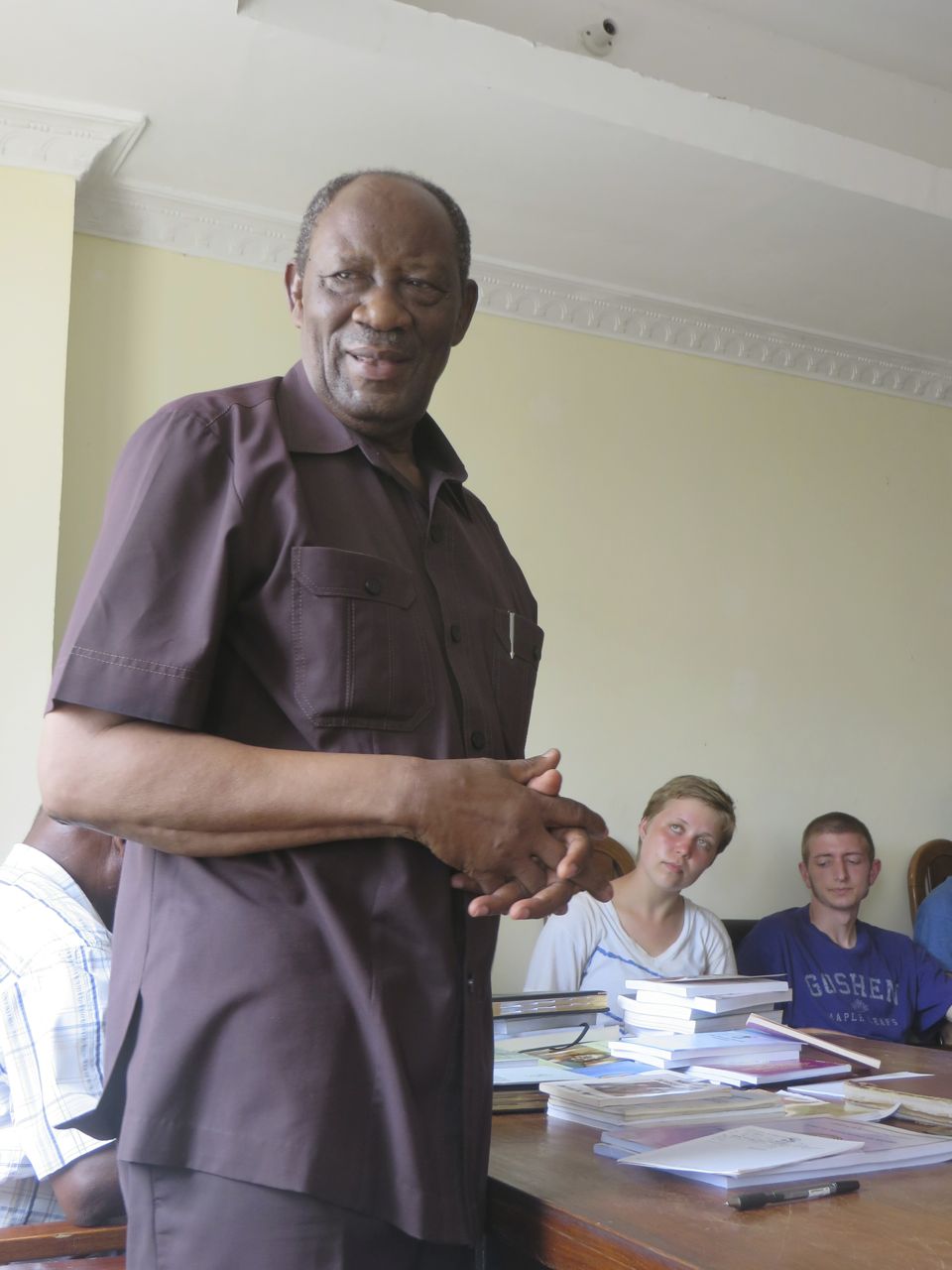 After a wonderful weekend at Bagamoyo, we resumed our normal routine of language class in the morning and presentations or site visits in the afternoon. This week we began exploring the legacy of Tanzania's first president Mwalimu (Teacher) Julius Nyerere, who is credited with helping Tanzania obtain independence from British colonial rule using peaceful means.
We were honored to be able to spend time learning directly from Mr. Joseph Butiku, the late President's personal secretary and the current director of the Mwalimu Julius Nyerere Foundation.  Mr. Butiku and his colleagues presented us with a brief overview of who Nyerere was as a person, in addition to explaining the current mandate and mission of the Foundation.
Tanzania's story of independence is an intriguing example of one person's ability to make a difference.  Nyerere was a passionate humanitarian, eloquently arguing for the equality of all individuals as Tanzanians.  He successfully united 121 tribes under one unified Tanzania – spoke tirelessly about the importance of education for all, and wisely emphasized the vital role a common language (in this case Kiswahili) would have in uniting Tanzanians.  Mr. Butiku challenged the students to carry on Nyerere's legacy.  He commented that students are living in a globally connected world – now it is not one nation that we should aspire to heal, but one world.
It was an honor to talk with someone who spent more than 20 years working so closely with Nyerere and we could sense the wisdom, if not beauty, of Nyerere's life as we together reflected on his legacy.  Please consider reading more by visiting the Nyerere Foundation website linked above. This week we will continue to explore Nyerere's vision for Tanzania and examine how closely Tanzania has risen to achieving his aspirations regarding education for all, gender equality, religious tolerance, agricultural productivity, and health care.
Today at our weekly unit house meeting we celebrated Seth Miller's upcoming birthday (Jan. 31st) in addition to debriefing from our time at Bagamoyo. We are finding it hard to believe that we'll be leaving Dar for our upcountry service assignments in about 2.5 weeks – time is flying by!