Deb Detwiler's call of love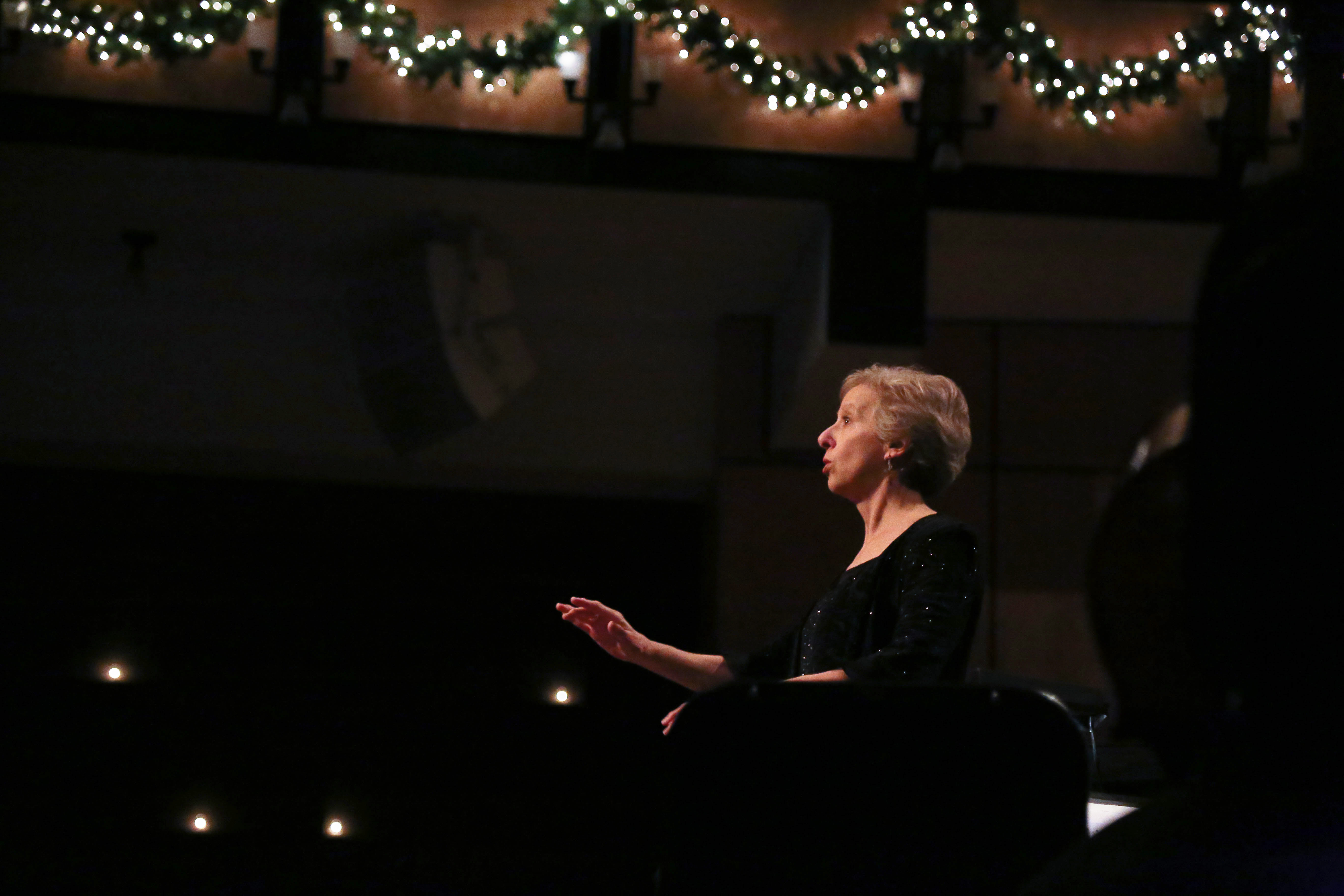 On the morning after Easter, April 21, 2019, Goshen College Professor of Music Deb Detwiler passed away, in her home surrounded by people who loved her. We are feeling her loss deeply.
Deb began teaching here in 1999. In 2004, she created the Women's World Music Choir, which became a creative platform for Deb and her singers to explore how world music can connect people — across continents, cultures, languages, faith traditions. The sounds and visual effects they created were breathtaking. Several years ago, before we moved to Goshen, I asked a Goshen student musician what was so special about the women's choir that I had been hearing about. He replied, "The simplest thing I can say is that they always make me cry."
At the center of this choir experience was the empowerment of women — women lifted up by voice in song and text, and, perhaps most importantly, by each other. In her physically small body, Deb packed a powerfully big presence as she witnessed to beauty and human connection.
As we grieve Deb's passing in this Eastertide, I offer these words of author Julia Cameron:
There are no compassionate words strong enough to hold our suffering hearts in the face of death. It is the loving intention beneath the words, running through them, that forms the net for our falling hearts. . . . Every loss is personal and particular, yet the great web of life embraces one and all. Our suffering is a known suffering. Our healing is an eventuality toward which all the Universe tends. As we enter the portals of grief, we are met by the understanding of the ages.
As Jesus has taught us: Blessed are they who mourn, for they shall be comforted.
Rebecca Stoltzfus