'All of Us' in a bus serving the world through music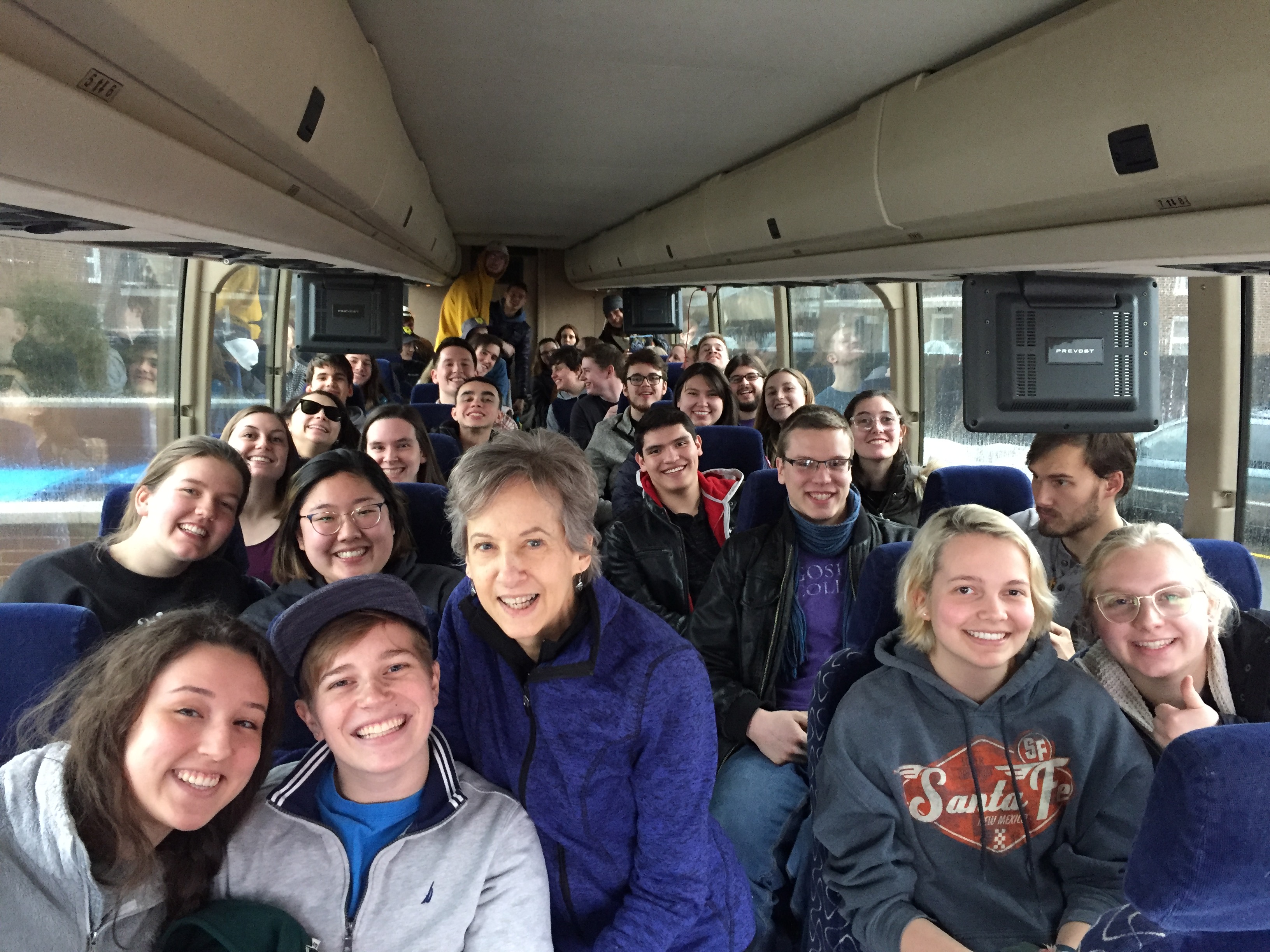 Here is a powerful recipe:
Ingredients
Breathtaking landscapes in three states
Generous hospitality in five congregations, one school and one retirement community
43 bodies in a bus
14 instruments and 4 bodies in a van
Exquisite music led by masterful directors
Love that lifts us up
Directions
Mix lovingly and thoroughly. Watch the beauty emerge. Enjoy!
Serves approximately 1,000.
---
My husband Kevin and I had the pleasure this week of interweaving visits with friends of the college and prospective students, a mini-retreat in the desert, and the Chamber Choir and Chamber Orchestra Tour to Colorado, New Mexico and Arizona during spring break (Feb. 23-March 1). As I write this, I am savoring our last hours in the Sonoran Desert of Arizona, watching rabbits and roadrunners in the nearby landscape, and feeling full with the joy and beauty created by our truly outstanding musicians.
The theme song of the concert was "All of Us," from Craig Hella Johnson's cantata, Considering Matthew Shepard. The Goshen community had the privilege of hearing Hella Johnson's ensemble Conspirare perform the entire cantata in Sauder Concert Hall last September, and the Chamber Choir adopted this culminating piece into their repertoire this year.
Hella Johnson writes about this piece: "It is a song of celebration—rising up from the voices of all of us, with special attention given to those in our world who have been marginalized, mistreated or simply not seen." I encourage you to listen to the piece here (performed by the Hal Leonard Choral).
What happened in and around the concerts also embraced all of us. Forty-three bodies in a bus means all of us—or, I should clarify, all of them, because Kevin and I traveled separately—in their variety, their germs and immune systems, their humor, their lesser and greater illnesses, their sweat, their caring for one another. When Director and Professor of Music Deb Detwiler's shoes were accidentally whisked off in the van prior to a concert, the entire ensemble performed without shoes.
As only music can do, the hearts of the listeners were opened to joy, mystery, sorrow, celebration.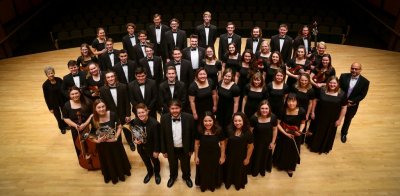 As only a road trip can do, the hearts of the musicians were opened to hospitality, beauty, peace, exhaustion, stamina; were opened to care and to be cared for, to serve the world through music. All of us.
What could be the song?
Where could be the joy? . . . .
How could we begin? . . . .
Only in the Love,
Love that lifts us up.
All.
(Lyrics to All of Us by Craig Hella Johnson)