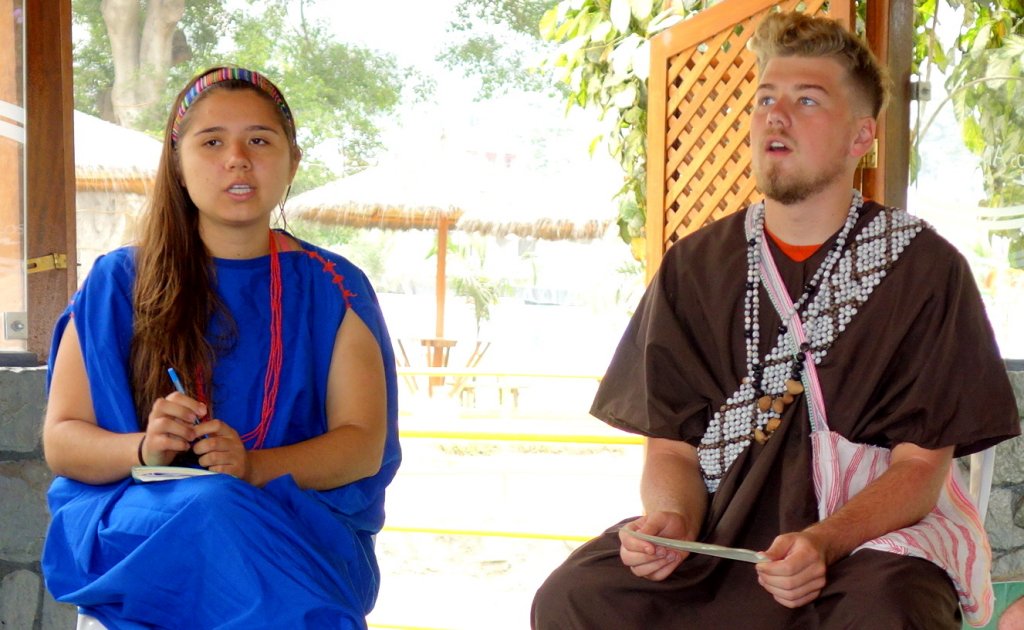 Friday – Sunday, April 7-9.
We had a group retreat this weekend to review and share what was experienced and learned on service, and then to prepare for transitioning back to home in the U.S.  While on service students each had to research a special topic of their choosing and prepare a report on the city/village where they lived.  During the retreat students presented these reports to their peers, but also had time for relaxing and fellowship.  Sunday morning a group of students led a worship service reflecting on the service experiences.
After Sunday lunch we left the retreat center for one last afternoon of sports with Peruvian teams, this time playing against people from Vito — the small village where Isaac and Rowan did their service– but who now all live in Lima.  Because of the large migrations of people from the Andes to Lima during the conflict in the 80s and 90s, more "Vitenos" now live in Lima than Vito.  The games were arranged for us by Willy, himself a Viteno who now lives in Lima.
Alas, the final game came to an end , and we had to say an early farewell to Tyler, who was flying to Ecuador to visit friends before returning to the U.S.  The rest of the group showered and ate one last meal at Casa Goshen before departing for the airport.
We pray God will speed them on their way back to campus, hopefully arriving by late afternoon Monday.  We will miss them here.  It seems just a blink ago that we were at the airport welcoming them all as they arrived in Peru, but between then and now it also seems we've shared a universe of experiences with them.